Sales and Marketing

The JCVB provides a number of valuable tools for helping you market your tourism business. In this section, you'll find a wealth of useful resources: information on advertising campaigns, guidelines for website and publication listings, social media information, sales missions, and details on the Packaging Program.

Order Visitors Guides: To request a supply of the Visitor Guides, call 919-989-8687. In addition, a PDF version of the same guidebook is available on online.

Social Media Information
Social media outlets are key tools used to help maintain visitor retention by creating brand ambassadors. From monitoring blogs and travel-related sites to being the facilitator of online conversations, the JCVB is actively engaging in multiple social outlets. The social media plan is based on an understanding of where and when our target audiences create and consume media online. Then we find the best ways to engage these consumers in their own environments at the right time and with the right message.
 
Facebook.com – Like us on the Johnston County Fan Page
Twitter.com – Follow us @JoCoTourism
Pinterest.com - Follow the JCVB Pinterest Page
Google+ - Join our Circle and get blog updates
YouTube.com - Follow the Johnston County Youtube Channel
Instagram.com - Follow us at VisitJoCo

JohnstonCountync.org – newly re-designed site represents all county tourism assets.

Individual town sites – Individual town websites exist to house unique content for six JoCo towns with hotels generating the room tax, and each has separate brands for tourism promotion.  Please check each town site and provide any feedback to the JCVB team.
 
www.visitsmithfield.org
www.visitselma.org
www.visitclayton.org
www.visitbenson.org
www.visitfouroaks.org
www.visitkenly.org

Packaging Programs
Closely aligned with the JCVB's leisure marketing strategies is an emphasis on packaging. Free workshops, as well as, individual and group consultation sessions are offered periodically to industry partners who want to learn more about effective packaging strategies and logistics.
Year-Round Themed Promotions. These provide an umbrella under which our partners can join the JCVB in promoting special offers tied to specific times of the year, including Spring Break/Easter time, Girlfriend Shopping Getaways, the summer season and our fall value period.
Industry partners wishing to participate in packaging opportunities may contact our sales department for an appointment.

Link to JohnstonCountync.org
Do you love Johnston County tourism? Then link to us! Just copy and paste a code option from below to your blog or website to show your support of Johnston County!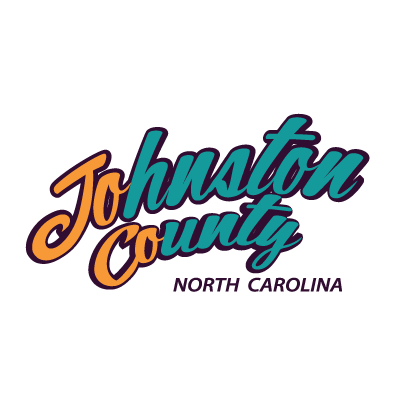 Link with logo, right click and copy image
Link only to:  http://www.johnstoncountync.org

Print Campaigns
The JCVB participates primarily in leisure publications targeted to the North Carolina and eastern seaboard markets, taking advantage of several cooperative programs with the VisitNC group, a division of the public/private partnership with the NC Department of Commerce.

Conference & Sports Services
The goal of Conference Services is to support definite meetings and conference bookings by providing customers with assistance and services that enhance their meetings.
Conference Services assists in the sales process and strives to assist planners in making their meetings in the Johnston County area as successful as possible, resulting in a commitment to return with future business.
Meeting planners are introduced to Conference Services either in the booking stage during site visits or from informational packets detailing overall services available, samples of services are:
Attendance Builders - For larger groups, a staff member from the Sales team may exhibit at the incoming groups' convention the year prior to coming to local conference to inform conference attendees about the destination and encourage attendance the following year. We are delighted to provide complimentary visitor information for groups.
Site Inspections - Conference Services assists sales managers and planners with scheduling appointments and accompanying clients on tours of local facilities and to meetings with local conference suppliers.
Planning Meetings - Conference Services staff is available to meet with the client to assist in pre-planning and conference needs.
Registration Assistance - The JCVB will provide on-site destination assistance (restaurants, shopping information) and general conference assistance.
Brochure Fulfillment - For groups of all sizes, Conference Services provides brochures and maps highlighting the things to see and do in our area. Photographic images, CD's, and promotional items are also available.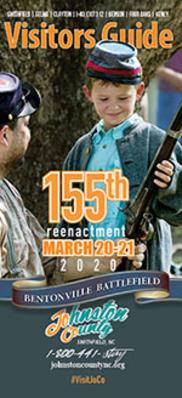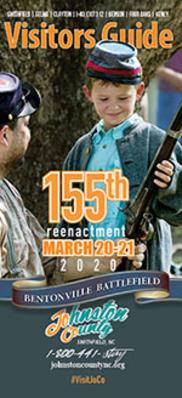 Get your free Visitors Guide today to learn about Johnston County and all it has to offer!
Get the Guide

Sign up for our Event Newsletter