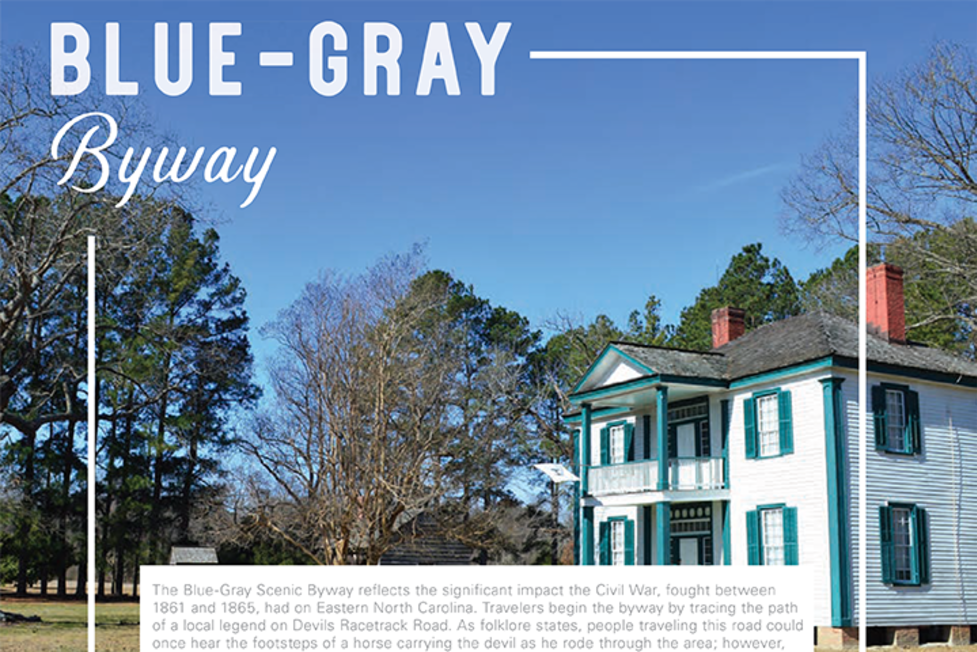 Named for the great impact that the Civil War had on the region, the Blue-Gray Scenic Byway is rich with history. Travel over Civil War battle sites in North Carolina. Explore beautiful landscapes and attend one of many Civil War re-enactments to truly feel a part of what came before.

In Johnston County, follow the path of General Sherman as he marched from Bentonville to Goldsboro after the battle of March 1865. Begin the winding byway at I-95, Exit 90 on US 701 South, then turn left onto Devils Racetrack Road.
CLICK HERE to download the scenic by-way pages.