Happy New Year from the staff and board of the Johnston County Visitors Bureau -- the winter months are slow for everyone as we weather the cold, but we encourage you to get out some and enjoy the following events:
Bees, Birds and Butterflies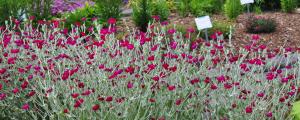 Gardens filled with song, butterfly wings, buzzing, and beautiful color often mean growing plants to support the wildlife we love. Learn how to create an attractive garden. This "hands-on" workshop will provide participants with starter plants for their own wildlife sanctuary.
Arboretum at Johnston Community College
1240 E. Market St., Smithfield
919-209-2052
Dates/Days: Friday, January 10th
Course Times: 5:30pm- 7:30pm
Registration Fee: $25.00
Bentonville Battlefield - Volunteer Work Day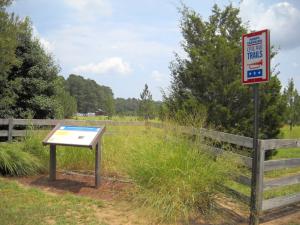 Join the staff of Bentonville Battlefield to assist in clearing walking trails along the Army of Tennessee trench line! Bring your small power tools (weed eaters, etc.) and hand tools such as bush axes, rakes & clippers! Please do not bring chainsaws as that work will already be finished. Lunch will be provided! Meet at the visitors center at 10:00am. In case of inclement weather, we will meet on February 1. Call Amanda at (910) 594-0789 to sign-up!
January 25, 2014
10am-4pm
5466 Harper House Rd., Four Oaks
9190-594-0789
Junior Brown
Junior's music combines the soul of country with the spirit of rock 'n roll. He uses his guit-steel, a combination of the standard six-string guitar and the steel guitar to create some of the hottest, most heartfelt sounds heard in years.
Saturday, January 25
8pm- 10pm
Ticket Price: $25.00
The Clayton Center
111 East 2nd Street, Clayton
919-553-1737
For the complete list of events in the county, CLICK HERE.