New Meeting Facilities Guide Printed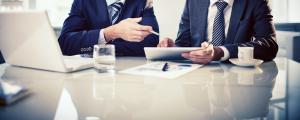 (Johnston County, NC) - A new marketing piece has been printed to promote Johnston County as a meeting destination. The Meeting Facilities Guide was printed just in time to attend the Association Executives of NC, (AENC) Annual Tradeshow held in Raleigh this past December.
"This new Meeting Facilities Guide will introduce to meeting planners Johnston County's outstanding location just minutes from the Triangle and convenient location along I-95 and I-40," stated Donna Bailey-Taylor, Executive Director, "as well as, it will promote the many unique venues we offer such as historic homes, wineries and our newest facility, The Farm, located near Selma."
Facility spaces are segmented by several categories: Conference Spaces, Unique Venues for Weddings & Reunions, Wineries/Breweries, Hotel Spaces, Outdoor Spaces and Restaurants with private rooms. Johnston County's largest auditorium space is the Paul A. Johnston Auditorium seating 1,000 and for sit-down meals the Ag-Center and The Farm hold approximately 400 people. As the demand for meeting space grows, local business leaders are expanding to accommodate inquiries with new space added at the Preston Woodall House in Benson, and the conversion of Mulberry on Main Restaurant into a full-time catering venue, Brick & Mortar in Clayton.
From 25 to 1,000 people, the county offers many affordable and accessible meeting facilities and the Visitors Bureau will be attending additional meeting related tradeshows to make connections to planners in the Triangle Region. Sarah Campbell, JCVB Sports and Leisure Sales Manager is in charge of group business in the county and is available to assist planners with site inspections, bids for space, leads for group hotel room rates, and conference services.
Please contact the Visitors Bureau to receive a copy of the Meeting Facilities Guide or to learn more about meeting in Johnston County; call (919) 989-8687 or visit our web site, www.johnstoncountync.org, follow us on Facebook www.facebook.com/JoCoVisitorsBureau, Twitter www.twitter.com/jocotourism or our BLOG, www.jcvbblog.com.