Recent changes on the Johnston County Tourism Authority brought two new members to the board which is charged with oversight of the Visitors Bureau and marketing the county's tourism assets.· One new member is actually a returning board member, Ernie Brame, representing the Kenly Chamber of Commerce.·Brame previously served on the Tourism Authority and brings knowledge of the tourism industry as well as the operations of the Visitors Bureau.  Brame is the General Manager at the Kenly 95 Petro truckstop which includes three restaurants, gift shop and coffee shop.
Brame was elected as the new Chairman of the Tourism Authority to lead the Visitors Bureau through several new initiates and challenges such as a Marketing Audit, new Visitor Center programs and legislative issues such the threat of a Toll Road on I-95.·
Brame is also the chairman of the No Tolls on I-95 coalition, a grassroots alliance of residents, businesses and local governments fighting to keep an N.C. Department of Transportation proposal to toll Interstate 95 from coming to fruition.
Brame replaced outgoing board member, Ted Godwin, who resigned to take on the duties of County Commissioner.·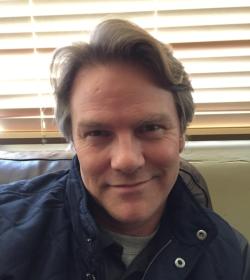 The second addition to the Tourism Authority is Scotty Henley, the new Director of The Clayton Center, who is representing the Clayton Chamber of Commerce.· Henley became The Clayton Center's third full-time Executive Director in March 2013 after an interim period of four months. Henley is an East Carolina University graduate with degrees in both Communications and Theatrical Design & Production, and he has vast visual and performing arts experience.
The Johnston County Tourism Authority's mission is to attract and serve visitors to the county, therefore, generating an impact on the economic well-being of the community.  The Tourism Authority is comprised of ten board members and the Finance Officer of Johnston County as Ex-officio.  Five members are appointed by the Johnston County Commissioners and five are appointed by area Chambers of Commerce in Smithfield/Selma, Benson, Four Oaks, Kenly and Clayton.
Tourism in Johnston County generated over $191 million dollars in visitor spending in 2011 and supports over 4,000 full and part-time jobs in the county.  For more information or questions, please contact Donna Bailey-Taylor, Executive Director of the Visitors Bureau at 919-989-8687.