Christmas Eve - December 24, 1922
Mollie Gardner was thirty-nine years old in 1922, and her husband Jonas was forty-four. Nearly seven years had passed since the birth of their last child, and they intended to have no more children. Both were surprised by the discovery that they were expecting a child that December. Close neighbors, Tom and Minnie Capps were expecting a child to also arrive at or near Christmas.
Late on the evening of December 23, Dr. Ralph S. Stevens was summoned to the Gardner house, shortly after delivering the Capps' son, Kenneth. Around 7pm on Christmas Eve, the seventh child of the Gardner family let out a robust wail, and the family was relieved the baby was okay.
Ava was named for her aunt Ava Gardner of Wilson, the youngest of Jonas' five siblings. Mollie chose Lavinia for Ava's middle name simply because she thought it was pretty. The birth certificate would record that Ava Lavinia Gardner was born in Pine Level, because the mail was delivered by that post office to their home.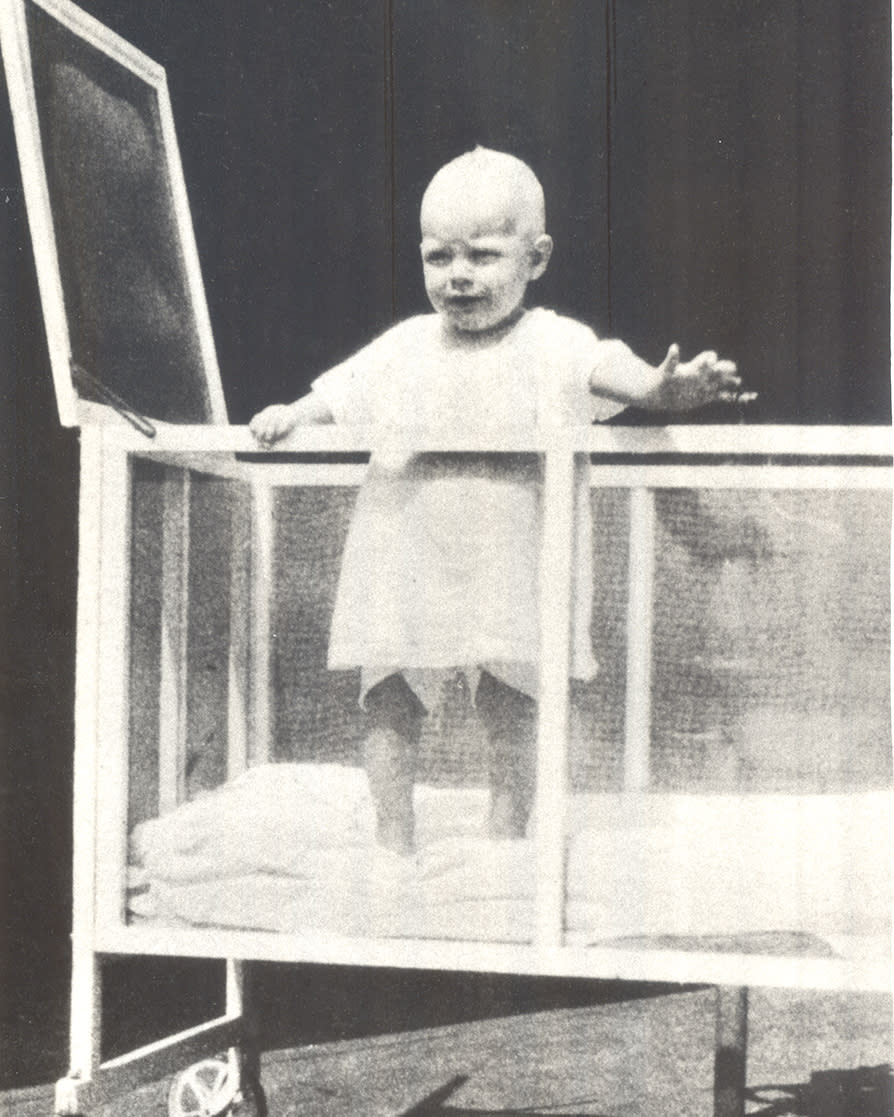 Ava in her crib known as a Kiddie Coup, which had flaps that could be lowered to protect children from insects.
Life in Grabtown, Years 1922-1925
Grabtown never became a real town, or even a very large rural community. It never appeared on a North Carolina map or had a post office. The farming community in its heyday had a cotton gin, a cotton seed storage barn, a sawmill, a tiny store, and a white-framed church called T's Chapel.
Jonas and Mollie first moved to the community in 1907 with their three small daughters where the family raised cotton and tobacco to make a living.
Ava was an active toddler, walking and talking early. It was a prelude to the barefoot child of later years that ran with the boys and climbed a water tower.
Brogden, Years 1925-34
Shortly after a fire at the Grabtown Cotton Gin (started by Ava's older brother Jack), the Gardner family moved down the road to the old Brogden School, which had been converted into the Teacherage, a boarding house for teachers at the new school located next door. Mollie prepared meals for the teachers and Jonas tended the grounds and did repairs at the school.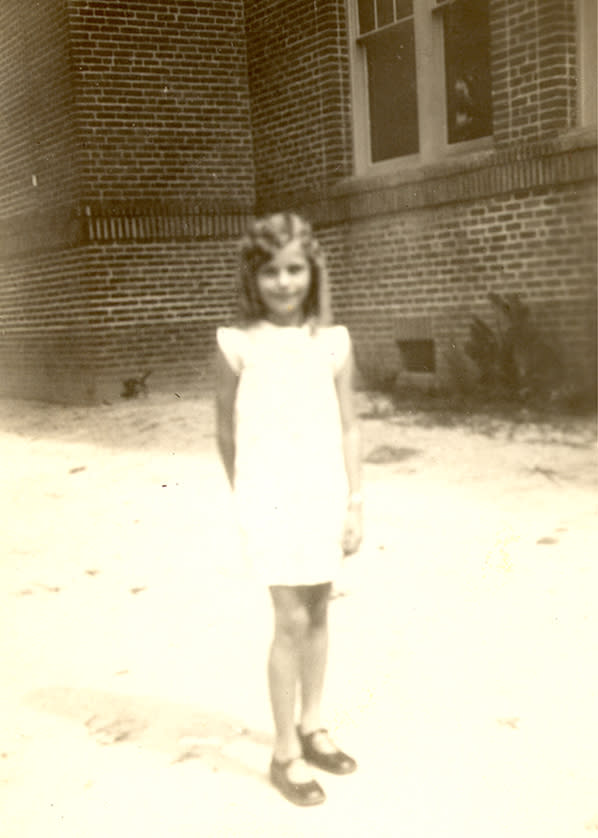 Ava is pictured here at age 8, standing in front of the Brodgen School, located next to the Teacherage.