Planning your visit to Mule Days!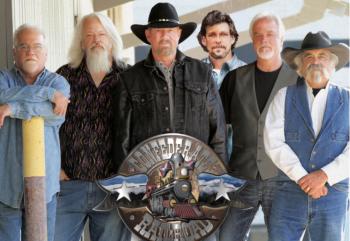 How to plan a fun family trip to the 2019 Benson Mule Days event is all here for you!  We have pulled together itineraries, maps, articles, deals, and hotel information for this popular annual festival, scheduled for September 26-29, 2019. 

The Carnival Rides will be open on Thursday night, and there will be FREE trolley rides from 5pm -12 midnight. Activities at the Chamber Park Arena begin at 6pm with a Barrel riding exhibition and then at 8pm, an open Barrel Race. Free admission to both events.
Mule Days always opens with a concert, which will be held on Thursday night at 6:00pm in the Benson Singing Grove on Main Street starts off with the Antique Outlaws Band, followed at 7:30pm by the Nashville act Confederate Railroad (pictured). There is no charge for admission.
Friday's Events
Friday, visitors can enjoy many events including the "Mule Competitions" held in the Chamber Park and Arena. If you haven't seen a mule competition this is a "must see" for the whole family. There will be mule coon jumping, a mule race, and new this year, a mule pull. There are some beautiful animals to see, and even some beauty queens! Tours of the Garland McLamb Family stable are available from 9am-5pm in Downtown Benson, as well as, wagon rides which leave from the stable, from 1pm-5pm.
Carnival rides are open from 5pm-11pm, and enjoy sidewalk art by Benson Middle School student on Main Street, from 3pm-6pm.  Following in the Singing Grove, Highway 56 Bluegrass Gospel will play from 6pm-8pm.  With DJ Hugh Jackson playing music behind the Singing Grove on Parrish Drive, from 8pm-11pm.
Double Creek Pro Rodeo will present a SRA sponsored rodeo on Friday at 7:30pm. The guest performer this year will be One Armed Bandit and there will be pony rides for the little cowboys and cowgirls. Admission charged, ages 5 and under, FREE, ages 6 and older, $15.00 per person.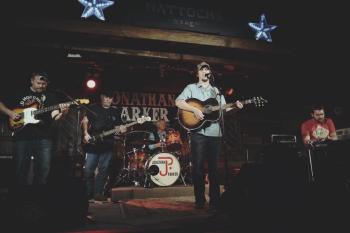 After the rodeo on Friday night you can shake a leg at the Mule Day Dance. Friday night's band is Jonathan Parker, (pictured) a well known local country singer.  If you attended the rodeo there is no admission charge and if you come just for the dance, there is a $5.00 charge.
 
Saturday - it's a full day of activities
Saturday is a big day at Benson Mule Days as thousands of spectators grapple for a place to sit or stand to observe one of the biggest parades in North Carolina.  Bands, floats, Shriner units, classic cars, antique tractors, unique entries, beauty queens, and hundreds of horses, mules, buggies, wagons and more make their way down Main Street of Benson beginning at 10:00 AM. There is a Best of Show event in which judges select a "Grand Champion" mule to be included in the Benson Mule Days parade on Saturday. The grand champion mule is also bestowed a kiss on the nose from the reigning Miss Benson beauty queen. 
Following the parade visitors can make their way to the Singing Grove Park where a Bluegrass show featuring Eric Strickland is being presented from 12N-3pm, along with the BBQ sale by White Swan from 11am-2pm. From 12N-2pm located along Main Street, the Antique Tractor Show is being presented by the Antique Power Club. Beginning at 3pm, the Gospel Sing at the Benson Grove will have The Montgomery Family and Gabriel's Call.
Want to see a real mule stable?  Check out the last standing mule stable in Benson during the hours of 9am– 5pm on Saturday.  You will also be able to take a tour of historic Benson in a horse drawn wagon from 1pm-5pm.  Carnival rides continue from 12N to 12 midnight, with unlimited ride wristbands available. Enjoy a full day of arts and crafts at the Eyeworks parking lot, from 9am-6pm.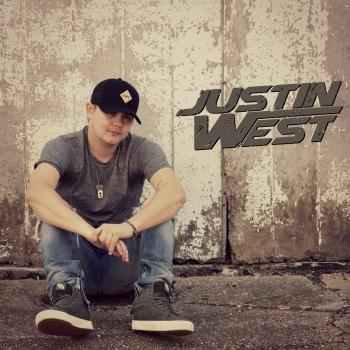 Double Creek Pro Rodeo's second SRA sponsored rodeo Saturday begins at 7:30pm. The guest performer this year is the One Armed Bandit and there will be pony rides for the little cowboys and cowgirls.  After the rodeo stay for the second evening of entertainment with the Justin West Band, (pictured) from 10am-1am, if you paid for the rodeo the dance is free, or it's $5.00 admission.
Additional dance and music events are open at the American Legion Dance featuring Southern Storm at 8pm, and Karaoke and Dancing on Parrish Drive behind the Benson Grove is from 7pm-11pm.

Map and Detail Itinerary

Sunday's Events
Enjoy a Mule City Cowboy Church service at 9am at Benson Singing Grove. The final rodeo event by Double Creek Pro Rodeo will be Sunday at 2pm at Chamber Park. "Bull Shot for the Pot" at Chamber Park drawing at 3pm. Carnival Rides are open through Sunday

Hotels in Benson