Bentonville Battlefield
The last major battle of the Civil War, and largest land battle fought in North Carolina!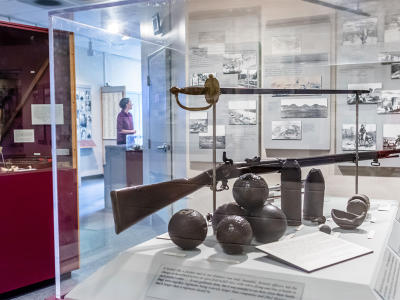 Bentonville Battlefield, a National Historic Landmark, was the site of the largest Civil War Battlefield in the state of North Carolina, fought on March 19-21, 1865.
The Battle of Bentonville was the last full-scale action of the American Civil War in which a Confederate army was able to mount a tactical offensive against the Union Army. This major battle, the largest ever fought in North Carolina, was the only significant attempt to defeat the large Union army of Gen. William T. Sherman during its march through the Carolina's in the spring of 1865.
The Bentonville Battlefield State Historic Site museum and visitor center offers displays and interprets many artifacts from the three-day battle. Several events are held throughout the year from March to December, check the calendar of events listings often for the next special event. Free admission to the site and self-guided tours, $2 charge for guided tours of the Harper House. Gift shop on site featuring t-shirts, extensive book collection, and various items.
Singing on the Land is a virtual music project that celebrates the stories of historic sites across North Carolina through the voices of North Carolina musicians. Listen and watch as Rissi Palmer and James Gilmore perform the song 'Barley' standing on the land where a community witnessed tragedy and hope in the Battle of Bentonville over 150 years ago.
More information on hours and location, as well as social media links and video, can be found at the Bentonville listing on our website. For the true history buff we have provided this suggested day trip itinerary, Stepping Back in Time and we invite you to explore more of Johnston County's rich heritage.

Upcoming Events



Bentonville Battlefield Pull-Offs

With over 18 driving pull-offs and wayside markers in the Bentonville Battlefield area and beyond to Smithfield, Selma, and Clayton, visitors can track troop positions, marches, and major battles that took place here, March 19-21, 1865. Drive throughout the rural area and stop at several Civil War Trail driving pull-offs, and walk the Confederate cemetery and union earthworks trails.
Connect to Civil War Trails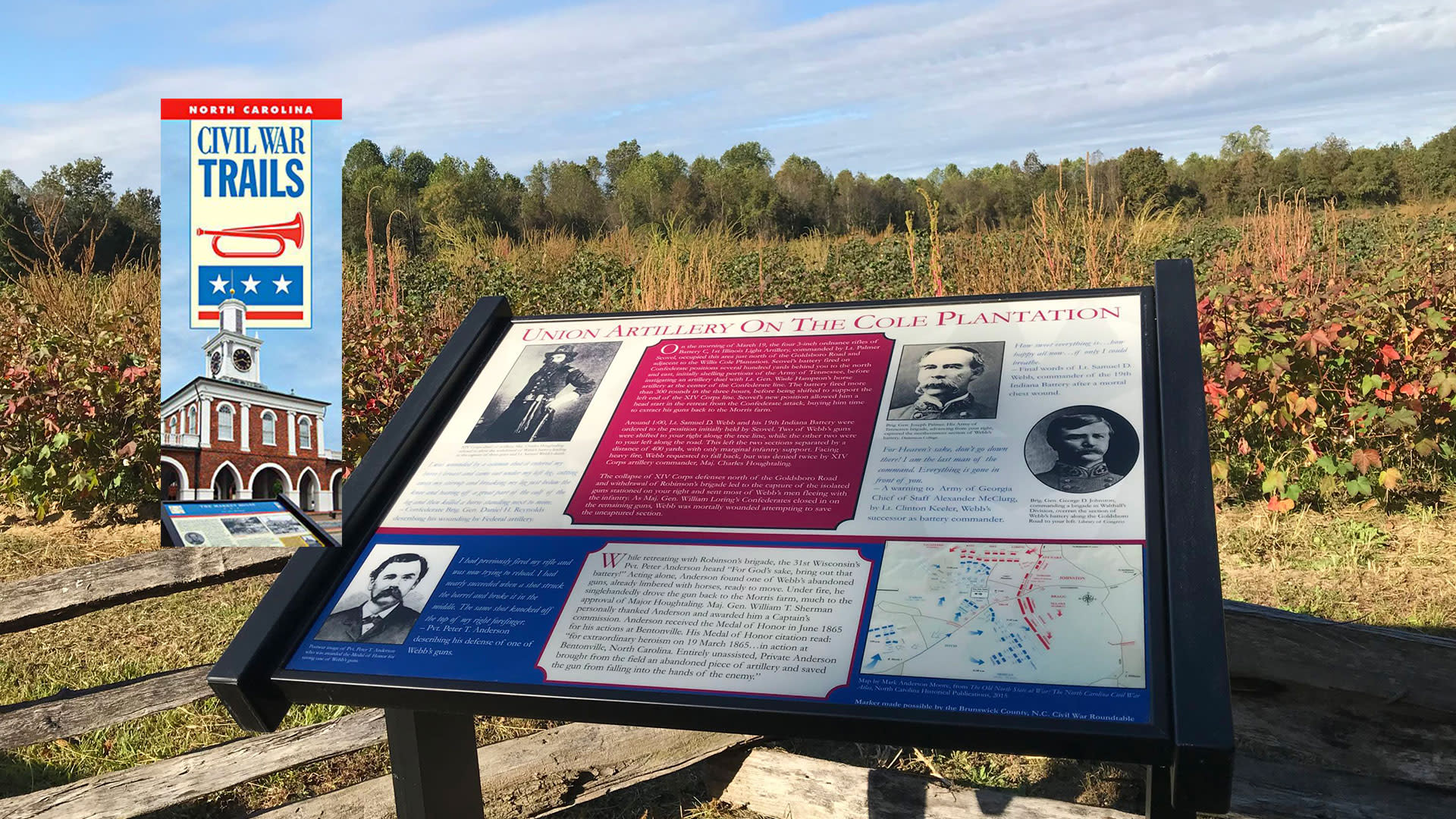 Civil War Trails was founded in 1994 with 12 thematic trails and now has over 1,200 sites across six states. Follow the world's largest open air museum, as history unfolds around every corner -- drive, hike, bike or even paddle Civil War Trails. To help make your travel plans Civil War Trails now has a new interactive map feature -
CLICK HERE
to check it out.