Clayton Piano Festival returns this year to its normal activity…with a twist.  It will feature both live performances and hybrid live and online events, in order to maximize its reach. The fall season includes four events. The first, titled "Classics at the Barn," takes internationally renowned virtuoso pianist, Sheng Cai, to the rural setting of the beautiful Twin Oaks Barn to present an exciting program of timeless classics, sure to thrill classical enthusiasts and newcomers alike.

This year, Clayton Piano Festival introduces two studio broadcast filming sessions with a live audience, featuring interviews with artists and an audience Q & A. Resulting videos will be available on the CPF website for international viewing year round.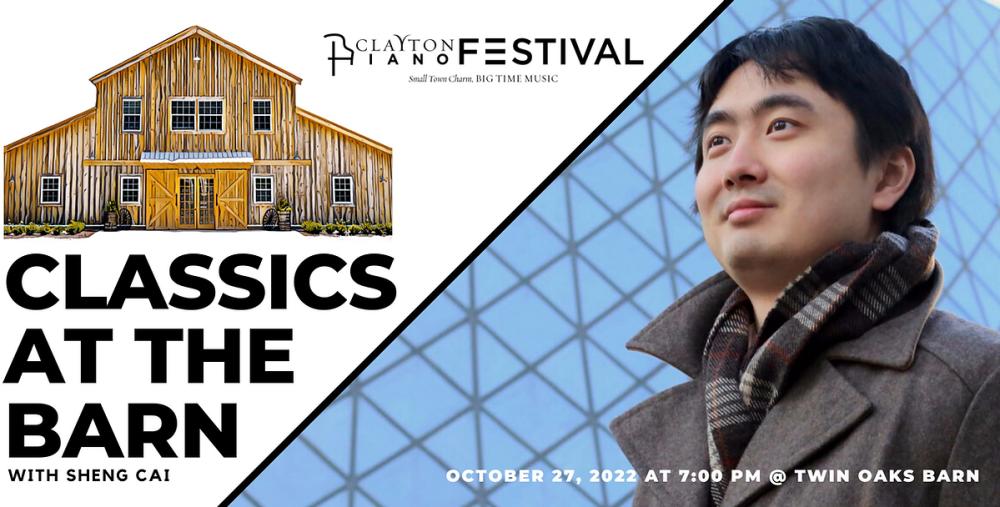 "It's always been the goal of CPF to bring the audience closer to the performer, and in so doing, give them a more meaningful musical experience," explains Jonathan Levin, the festival's Artistic Director.  "This new exciting format makes this possible whether you're in the audience or some other part of the world."

The first of these events, both produced at the elegant Hopper Piano Company showroom, is called "Journey for Two."  This concert will be a celebration of female classical composers through the ages, and will feature music exclusively for two pianos.  The dynamic duo piano team of Julia Mortyakova and Valentin Bogdan will bring you an eclectic program which will include music by Julia's very own mother, a world renown composer and the last student of the great Armenian composer, Aram Khachaturian.

The second of the Live Sessions series is aptly titled "Jazzical Komitas – Passion of Fire."  Pianist and composer Joel Martin takes the mystical sounds of Armenian composer, Komitas Vardapet, and fuses them with his own trademarked Jazzical® style for a musical experience like none other.  The concert features Joel at the piano, along with his trio members, NYC-based musicians Jon Berger on the drums, and bassist, David Dunaway.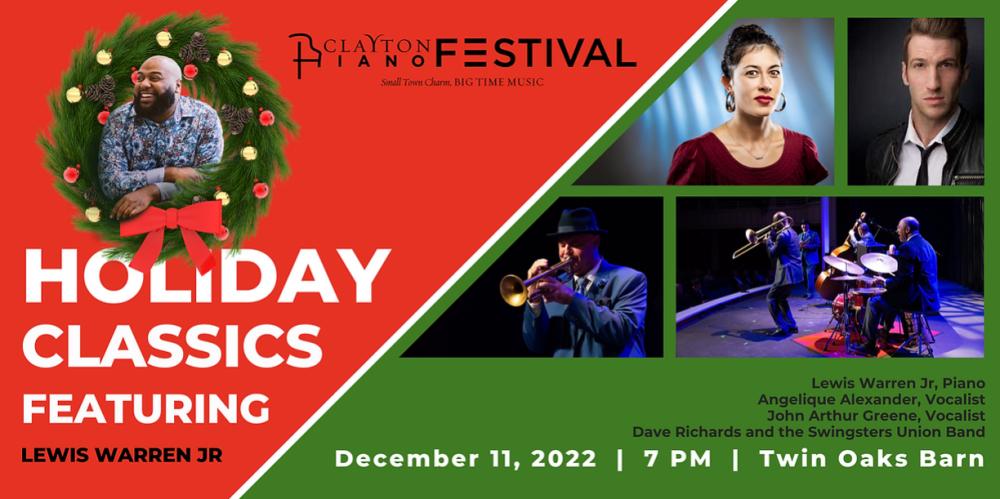 The finale of the season is everyone's favorite, the CPF Holiday Gala, featuring the unique talents of multi-genre pianist, composer, and vocalist, Lewis Warren Jr, Johnston County's own Swingsters Union Band led by David Richards, and guest vocalists John Arthur Greene (of Broadways "Tootsie", "West Side Story", "School of Rock", and more) and classical and jazz singer, Angelique Alexander.

"The season truly has something for everyone," Levin explains, "and whether you're a classical music buff or someone who is just looking for a unique and meaningful event to go to, I think it's safe to say no one will be disappointed!", continued Levin.

To reserve tickets and for more information about Clayton Piano Festival go to claytonpianofestival.org.