The Old North State Food Hall opened their doors with 10 fantastic restaurants on August 26, 2022. To celebrate the one-year anniversary the Old North State is hosting a variety of events, including a private concert, craft market, car meet, and touch-a-truck event. Guests attending events are invited to dine in the food hall while enjoying the events and activities during the celebration!

Located just off of I-95, Exit 97, in Selma, NC, the Old North State Food Hall consists of ten restaurants that represent a variety of cuisines in the 15,000-square-foot space. With indoor seating and an outdoor patio, the food hall welcomes locals, foodies, and travelers.




Recently, the Old North State Food Hall welcomed three new restaurants under their roof:

The Ice Storm – Old North State marks the second location for this hip frozen dessert shop started in Downtown Goldsboro, NC. Owned by Partners Yvonnia Moore and Antonio Williams, The Ice Storm boasts an extensive collection of unique and innovative ice cream and cone flavors.

The Hot Dog Bar – Moore and Williams expanded on the popularity of hot dogs and other fare offered at their original Ice Storm location by creating The Hot Dog Bar. Their menu showcases hot dogs with an assortment of toppings, including their delicious homemade chili. Wings and a variety of appetizers round out the menu offerings.

JoCo Coffee Co. – Owners Richard Williams and John Jefferson are building on the success of their Luna Pizza location in ONSFH with a new culinary concept. JoCo Coffee Co. serves fresh, locally roasted Full Bloom coffee drinks, bubble tea, baked goods, brunch items, and terrific salads.

Food Hall Anniversary Celebration Weekend Schedule:

Friday, August 25, 2023

7:30 pm      Ticketed Concert Performance

Pianist Jonathan Levin and Vocalist Tenor Tyrone Chambers will perform in the Longleaf Tavern at the Old North State Food Hall. Guests will be able to dine in the food hall before the concert and there will be specialty cocktails in the Tavern. Purchase tickets on the Clayton Piano Festival website.

Jonathan Levin is the Artistic Director and Founder of the Clayton Piano Festival in Clayton, NC which is now in its 12th season of concerts, public classes, school outreach, and other community events. The festival creates accessible, educational, world-class concerts and music presentations that uniquely enrich the cultural life of the region.

Praised by the New York Concert Review as "much more than a pianist, but a musician with a fine mind and enormously promising creative energy", Jonathan Levin has established himself as a compelling pianist, composer, concert producer, and music entrepreneur, creating innovative programs and cross-cultural events which reach diverse audiences throughout the world.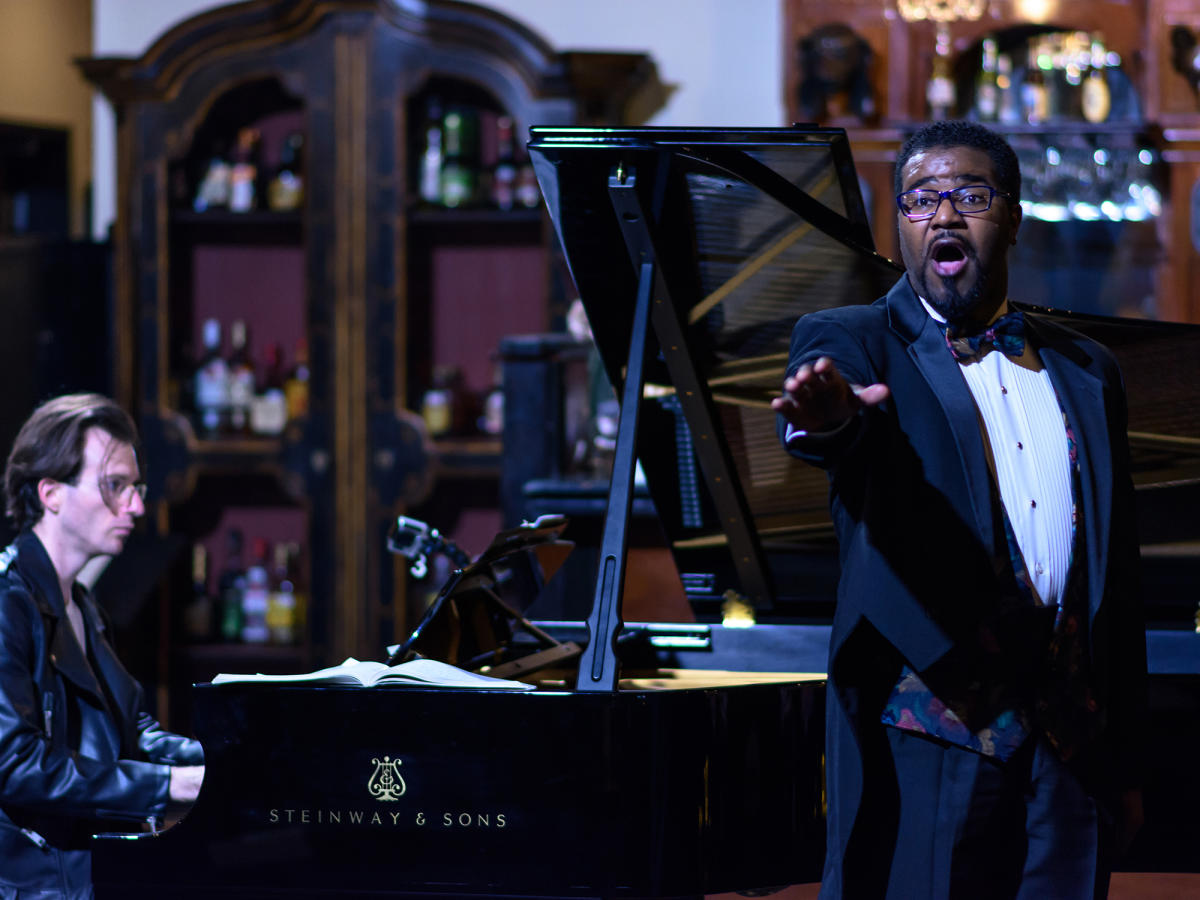 New Orleans´ native son Tyrone Chambers, is an expressive and captivating tenor who, critics declare, sings with "artfully melting tenor, [and] represents a real asset." Recently making his Swiss debut with L'Orchestre de Chambre de Genève, he sang Joe in Gershwin's Blue Monday. As principal tenor and founding artist in New Orleans-based OperaCréole, Chambers created the role of Jean Torrès in Lucien Lambert's La Flamenca and Basile Barès in a new work entitled Les Lions de la Reconstruction.

Mr. Chambers has been in Germany since the summer 2017 and frequently performs around the country. The Süddeutsche Zeitung heralded him for singing with "tenorissimo…, fine in the heights, elegantly gliding on the tempi waves and in forte with powerful dedication." The 2019-2020 season was full for Mr. Chambers with performances in Brazil, in Germany with Papageno Musiktheater in Frankfurt and Opera et Cetera, and in the USA. Mr. Chambers resides in Mainz, Germany.

Saturday, August 26, 2023

12:00 pm - 6:00 pm      Craft Market

Join the Old North State Food Hall in welcoming fifteen local craft vendors at the craft market! Shop handmade, locally-sourced art, crafts, and other products while also enjoying food and beverages from the food hall.

6:00 pm       Car Meet with Aesthetic Creations and Honda Society

Dine at the food hall and enjoy walking the parking lot to see vehicles of various makes and models. This event is being jointly hosted by the Honda Society car club and a local influencer The Car Meet Guy. This event is for all types of car enthusiasts and there will even be a limbo car contest!

Sunday, August 27, 2023

12:00 pm - 3:00 pm    Touch-a-Truck

Bring family and friends out to the Old North State Food Hall to witness amazing vehicles in the parking lot of the food hall. This event is great for kids and will have fire trucks, EMS vehicles, construction vehicles, and more.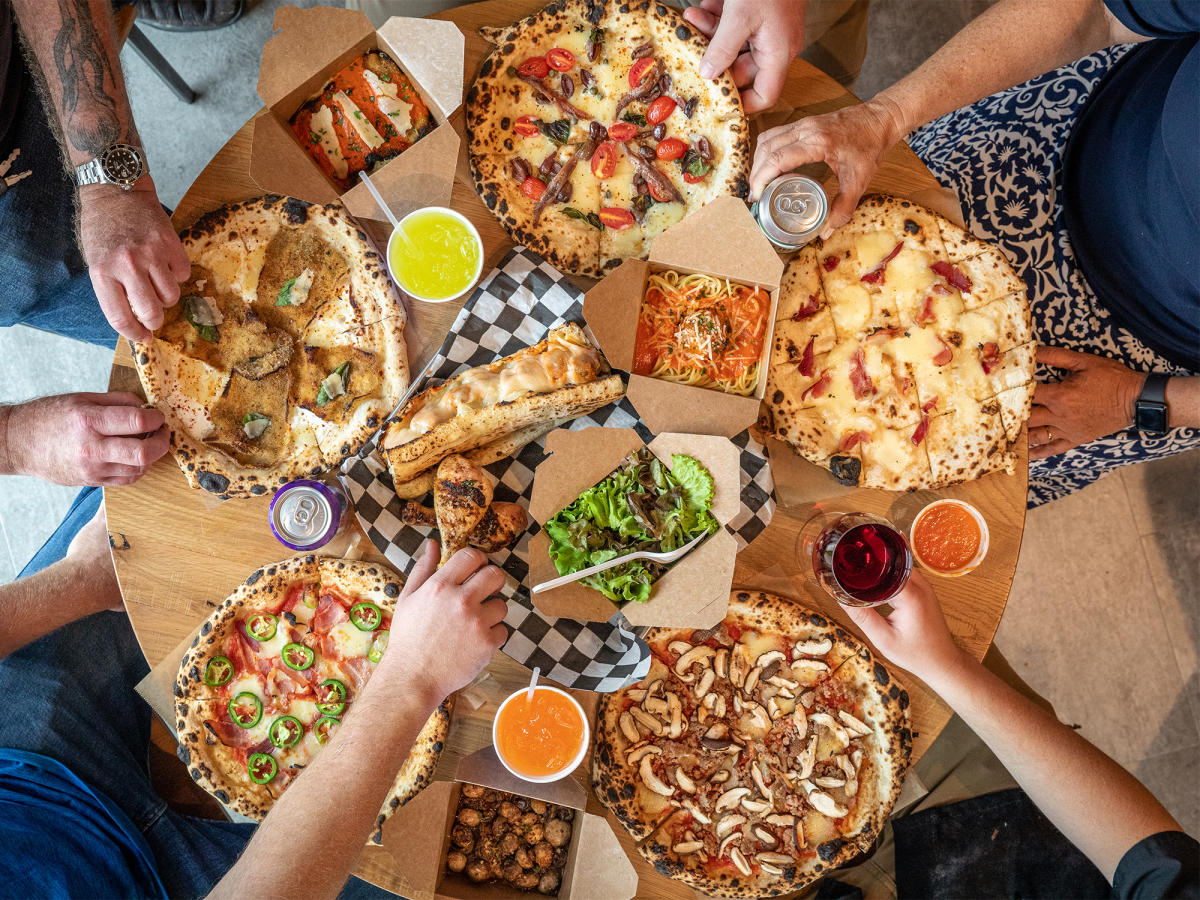 Old North State Food Hall General Manager Todd Pifer shared, "We're delighted to introduce our newest vendors to the community. From traditional favorites like hot dogs, pizza, burgers, and ice cream to international tastes like Indian curry, Cuban sandwiches, and Jamaican jerk chicken, there's truly something to please everyone at Old North State Food Hall."

ONSFH is open daily for breakfast, lunch, and dinner, 7 am to 9 pm. The Longleaf Tavern, serving wine, beer, and spirits in a former cigar humidor inside the food hall, is open from 11 am to 10 pm daily. Online ordering is available at www.onsfh.com.

To learn more about Old North State Food Hall, visit www.onsfh.com or follow @oldnorthstatefoodhall on Facebook and Instagram.