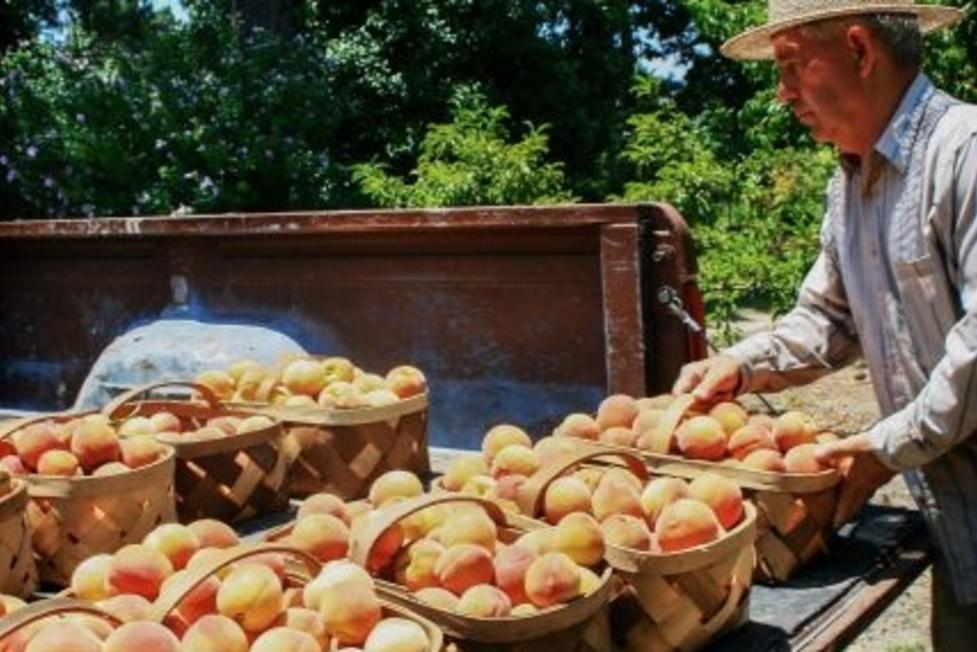 Honestly, what is there to say about peaches that you don't already know? Quite possibly my favorite fruit. Versatile, sweet, and juicy these pink/orange fuzzy fruits are good in dishes from appetizers all the way to the dessert course. I like to bite into them on a hot day like an apple myself. And don't get me started on peach ice cream. Amazing. Summertime magic. I've given you peach recipes in the past from mojitos to cobbler. To switch it up I've provided a peach green tea with a spiked-up option, a peach coffee cake you can enjoy guilt-free for breakfast, and an appetizer dish that will make you the hostess with the most-ess at your next party.

Iced Peach Green Tea
Brie, Basil, Bacon, and Peach Pastry Puff

In Johnston County, Thompson Orchards is the best place to get your peaches - and creamy, homemade peach ice cream. Thompson Orchards is family-owned and family-grown, located on Highway 701 South (I-95 Exit 90, 5 miles south). Locals and visitors make sure to stop in each summer for not just homegrown peaches but other produce, veggies, and other goodies.

Here are the orchard's hours this weekend:
Saturday, July 9 9:00am-6:00pm
Sunday, July 10 1:00pm-6:00pm

Be sure to stay dailed-in to their Facebook page for announcement of hours for the remainder of the season.