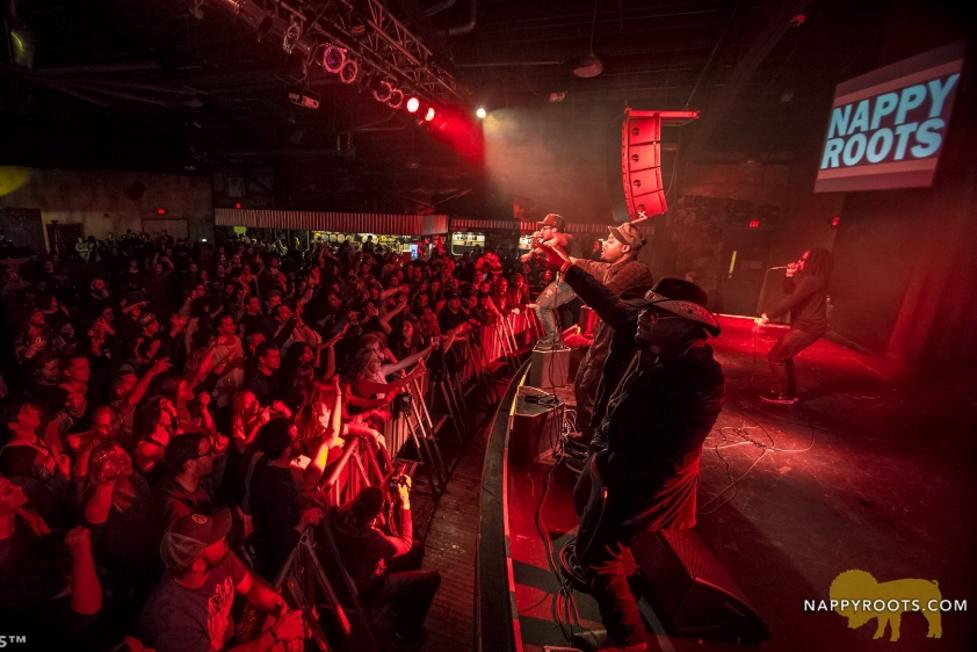 Mondo Roots is bringing art and music back to the streets of Clayton this summer. The festival is now in its 3rd year and aims to celebrate diversity, honor multi-cultural heritage, and empower the community. On Saturday June 2nd, Main Street will be full of local artists selling their art, and a select few will be doing live demonstrations. In addition, musical acts will be preforming throughout the day with DJ Jedi spinning in between sets. It all culminates in the headlining act, which this year will be Nappy Roots again – a best-selling hip-hop group that emerged in the early 2000s and has been cranking out music ever since.

Other artists on the line-up this year include Terminator X, Africa Unplugged, New Kingston, and the Echelon Youth Brass Ensemble. Recently added to the line-up is local duo Nacynze out of Creedmoor. There will be 8 craft beers on tap and well as wine. Food truck vendors specializing in international cuisine will be on-hand throughout the day. The event officially starts at noon and goes till around 8:00PM. Pets, children, and sundry are welcome. This is a not-to-be-missed festival drawing locals and visitors to Downtown Clayton.

Dave Brown, who owns Earth Plow Productions and works to secure the bands for the event, stated "we decided to bring back Nappy Roots because it was such a success last year. In addition, we have DJ Terminator X who is the only DJ in the Rock & Roll Hall of Fame. These are huge artist with big fanbases. We had over 3,000 attendees in 2017 and we expect the number to go up this year."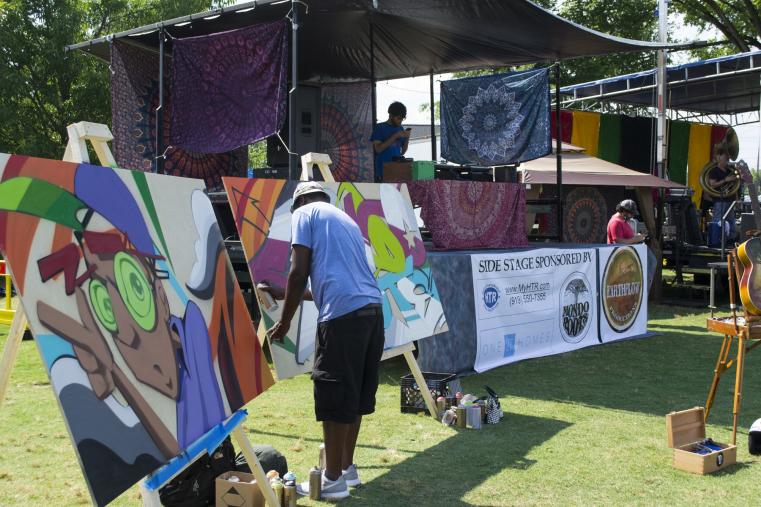 Admission to the event is free but purchasing a VIP ticket is recommended. This year, the VIP tent is now the VIP Cocktail Lounge sponsored by Bedlam Vodka. VIP ticket holders will have access to a complimentary bar, shade, and even the chance to mingle with the artists. The VIP area will also have a party deck that will be elevated so that ticket-holders can see over the crowd.

For more information visit www.mondoroots.com. To learn more about visiting Clayton visit www. johnstoncountync.org.
Clayton Update
While you're visiting Downtown Clayton for the event don't forget about all the places to shop, eat, and drink. Here's a quick update on what's happening on Main Street.

1. Did you know Revival 1869 now has an Ava Gardner Room? It's classy, sassy, sexy, and open to the public, but just so happens to be dedicated to Johnston County local and Hollywood legend Ava Gardner. The room comes complete with a larger than life canvas print of Ava herself. Stop by and check it out!

2. There's a new place to get your caffeine fix, and it just opened right across from where the Mondo Roots main stage will be set-up. Boulevard West is everything a local coffee shop should be with friendly staff, fantastic coffee and espresso, great food, and also wine and beer.

3. Speaking of new, a new place to eat is on the way! Vinson's Pub + Eatery is hoping to open in May of this year.

So many reasons to visit, plus a music festival with an awesome line-up?! Yeah, we'll see you in June!