NC Beer Month Comes to JoCo
NC Beer Month is back this year, its third annual celebration, and highlighting the best craft beer in the state. Johnston County is not immune to the evolutionary trend of craft beer brewing; there are two locally owned and operated breweries right here in our back yard and they are gearing up for NC Beer Month. But, it's not just the breweries themselves getting ready to celebrate beer. Bottle shops, bars, and restaurants all over the county are joining in on the fun too. Ready, Set, Brew.

If you haven't already tried Double Barley Brewing or Deep River Brewing then run, don't walk, to their amazing facilities, complete with tasting rooms, in Smithfield and Clayton respectively. In honor of NC Beer Month both breweries are planning not only specially brewed beers just for the occasion but also a full schedule of events, beer dinners and release parties. But tap takeovers and beer dinners aren't possible without area partners assisting the breweries and keeping both Double Barley and Deep River on tap at establishments within the county and beyond. Because Clayton and Smithfield are so close to the Raleigh area, you can think of both breweries as Raleigh breweries. You can easily find them on tap at many of your favorite Raleigh hot-spots and hangouts.
Things to Brew... We Mean, Do
In April Deep River will be revealing three new beers - Carpetbagger Double IPA (a collaboration with Trophy Brewing), Collaboration Without Representation Milk Stout (a collaboration with Bottle Revolution), and Bitter Unicorn Tears India Pale Lager. Each of these beers will involve a release party at the Brewery with more details to come. In addition, the brewery will be celebrating 2 years with a much over-due ribbon cutting ceremony.
•    April 2nd - Official Ribbon Cutting at the brewery
•    April 2nd - 5th, 2015 - Two Year Anniversary Celebration at the brewery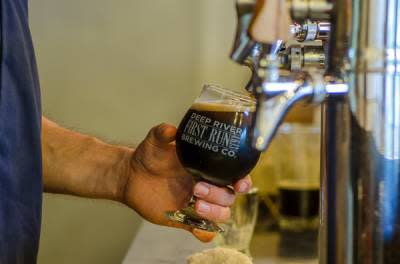 Double Barley is also ready for NC Beer Month with multiple events at the brewery and beyond.  Double Barley will be releasing a new beer called Sexy Rexy. It is a red rye and the release party at the brewery will include live beach music and food specials. In addition, throughout the month of April there will be a tap takeover in the Double Barley taproom at the brewery highlighting a different NC craft beer every week. Double Barley will be hosting a fund raising event for KAM LIFE Village, giving adults with Autism life with purpose. It will include a silent auction, live music with Erin Nenni, and a pint glass with purchase.

•    April 2nd - Tap Takeover at the Cleveland Draft House, Clayton
•    April 3rd - Sexy Rexy Release Party at the brewery
•    April 8th - Beer Dinner, 7:00 PM at the brewery - ticketed
•    April 10th - from 7:00 PM to 10:00 PM Fund Raiser for KAM LIFE Village
•    April 16th - Bottle Share focusing on NC beer at the brewery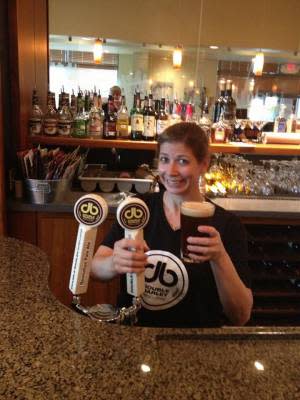 Beer Hashtags and More
As we spring forward into warmer weather, April is the perfect month to get out into the county to celebrate not only beer, but the local, hardworking businesses responsible for that delicious cold drink in your hand. For more information regarding the listed events and contact information please visit the Deep River Events page here or the Double Barley Events page here. For more information regarding state-wide events for NC Beer Month please visit the website here. For those social media savvy beer-enthusiast follow all the latest, with the Twitter hashtag #NCBeerMonth or by subscribing to this helpful Twitter List here.