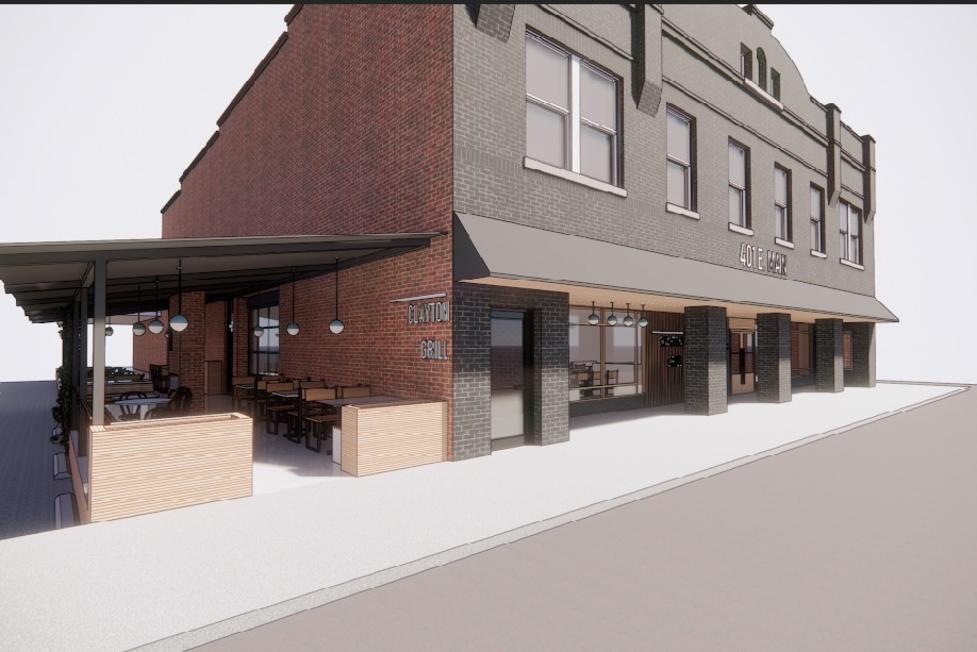 This past Wednesday morning, award-winning Chef and Restaurateur Scott Crawford had Clayton, JoCo, and Triangle residents buzzing on social media with the news that his next location would be in Downtown Clayton. 

Crawford Cookshop – opening at 401 Main Street in Clayton this Summer - will be Crawford's first casual concept project. He plans to bring his signature "superstar" style to an approachable menu, offering simple and delicious "Americana" style cooking from a wood fired grill. 

"This is by far my most casual concept yet, and an opportunity to support a burgeoning small town like the one I grew up in," explained Crawford, nostalgically. "I think this family-friendly concept – located in a really charming old building in the center of this quintessential small Southern town – will be a great fit for the Clayton community." 

Crawford fans, and foodie lovers in general, can expect items like house-ground burgers, smoked chicken, chicken and duck wings, smoked duck, beef and pork ribs, and seasonal vegetables for salads. Regular weekly specials will introduce items like Crawford's Fried Chicken and Prime Rib.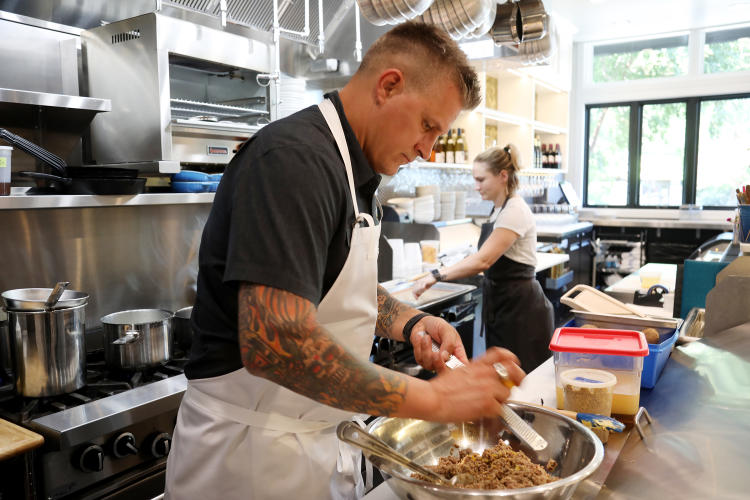 Credit: Juli Leonard

Dishes will be designed for dine-in, take-out and delivery, with a twenty-mile delivery radius, also reaching fans in Fuquay-Varina and Garner, for instance. This means that Crawford Cookshop isn't just exciting news for Clayton residents, but also for the other small towns in Johnston County and surrounding areas hungry for a bite of what Crawford will be cooking up. 

During the COVID-19 pandemic, take-out and delivery is sustaining many restaurants across the nation and Crawford has used the opportunity to offer some of his ideas for the Cookshop's menu as to-go options at his popular Raleigh restaurant Crawford & Son. He plans to preview more of the Cookshop's menu at Crawford & Son in the coming months. 

Scott Crawford is the Chef/Owner of award-winning Crawford and Son and Jolie in Raleigh, NC.  A five-time James Beard Foundation semifinalist for "Best Chef: Southeast," Crawford earned the coveted Forbes Five-Star award at three properties prior to introducing Crawford Hospitality, and has earned accolades such as Esquire "Best New Restaurant," Newsweek's "101 Best Places to Eat in the World," Triangle Business Journal's "CEO of the Year" and the News & Observer's "Restaurant of the Year." 

His leadership extends beyond the kitchen; he serves on the Honorary Committee of Healing Transitions – a place for recovery in downtown Raleigh, on The Sunday Supper board, and was the Founder of the Ben's Friends Raleigh chapter, and is committed to cultivating a healthy work-life balance in the culinary industry, and mentoring food and beverage professionals.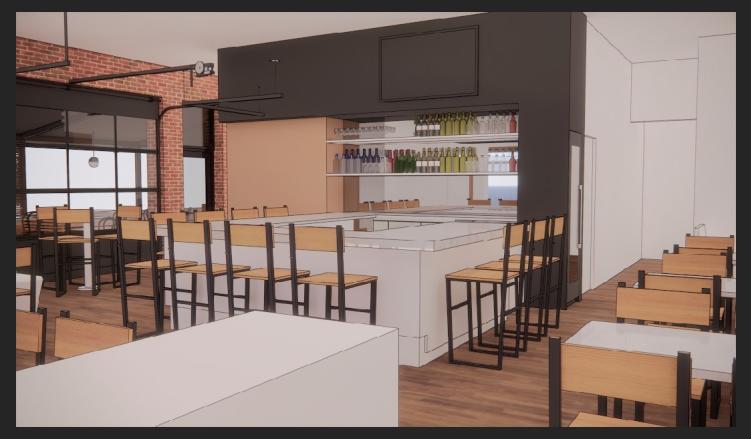 Crawford Hospitality plans to open Crawford Cookshop this Summer with 3000 square feet indoors and 1000 outdoors right on Clayton's Main Street. The restaurant will boast a bright, airy floor plan, large U-shaped bar, and garage doors which fully open to the covered and heated patio.

"It is super exciting for Clayton to add another novelty restaurant to our Downtown offerings," Mayor Jody McLeod said. "The decision to bring Crawford Cookshop here highlights the fact that Clayton is a great community to invest in. Our sense of community and quality of life is what is driving our economic growth. Scott Crawford said he believes that his restaurant will be a great fit for the Clayton community. I agree 100 percent."

In the last few years many of JoCo's downtown areas have seen a renaissance born from entrepreneurial spirit from both long-time locals and newer residents leading to a boom in businesses along main streets in Benson, Smithfield, and Selma. But Clayton has been ahead of the curve with a downtown area boosting multiple unique restaurants, a brewery, a vintage cocktail lounge, a cupcake bakery, multiple local retail stores, and even a robust weekend farmer's market and community garden. 

The Johnston County Visitors Bureau worked with Our State magazine in both 2017 and again in 2020 to detail Clayton's offerings for their Downtown and Like a Local spotlight articles. So, it's no surprise that Crawford looked to Clayton for his third Triangle-area venture. If the way the news broke on social media this week is any indication, JoCo is happy to have him and we're excited to welcome his team into the community. 

Follow Chef Scott Crawford on Instagram @ChefScottCrawford, on Twitter @chefcrawford, and on Facebook at Scott Crawford. Stay tuned for Chef Crawford to share social media handles for Crawford Cookshop specifically in the coming month! The VisitJoCo team will also be sharing news and updates as they are made available on our social media on Instagram @VisitJoCo, on Twitter @JoCoTourism, and on Facebook at JoCo Visitors Bureau.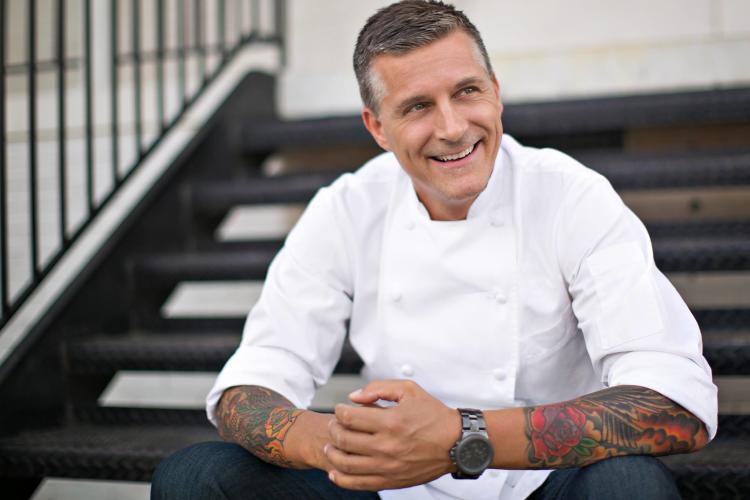 Credit: Jessica Crawford