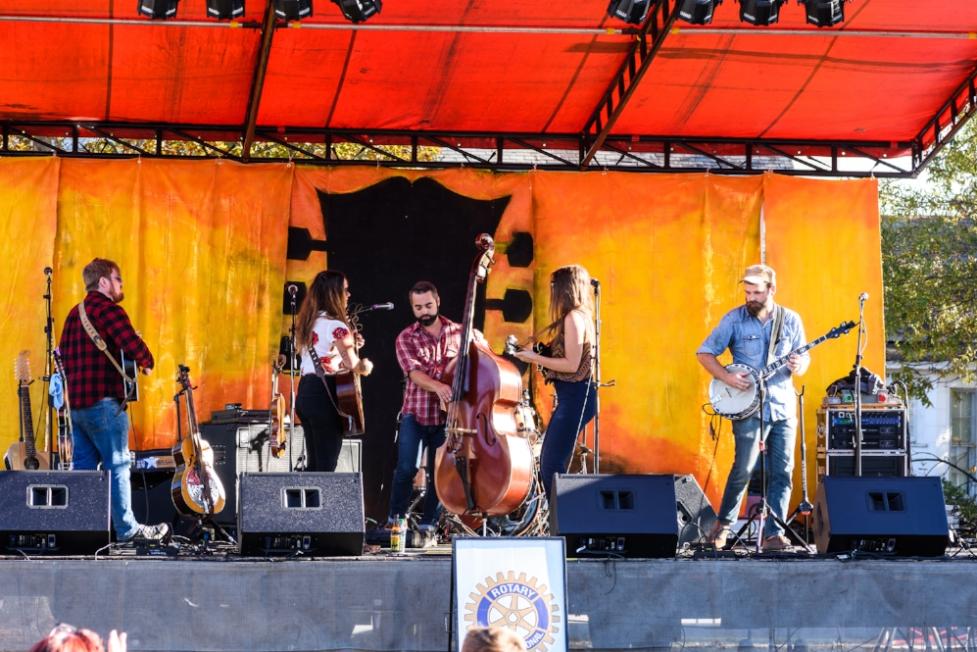 The Shindig is celebrating year number 6 in 2017. And like any self-respecting band 6 albums deep into a career, they're doing a greatest hits album. That's right, the little-Americana-festival-that-could is bringing back crowd-favorite previous Shindig acts. It's like an encore that you clapped for 5 years to hear. Totally worth it.
Can you Dig It?
The Shindig is held the first Saturday in November in downtown Clayton, NC. This year it will be on Saturday, November 4th from Noon to 10PM. The goal is to highlight both amazing Americana bands and local craft beer. The theme then makes perfect sense Music for Your Beers. If you know what Americana music is then you already have plans to come to Shindig… you may even already have VIP tickets (more on that later). If you don't know what Americana is then you should certainly be attending Shindig this year to educate yourself (and have a good time). According to the Americana Music Association, it is "contemporary music that incorporates elements of various American roots music styles, including country, roots-rock, folk, bluegrass, R&B and blues, resulting in a distinctive roots-oriented sound".
This year's line-up includes The Black Lillies, Yarn, and Forlorn Strangers. Dave Brown, head of Earth Plow productions and one of the key organizers of Shindig, is very pleased with the line-up, "we have been hearing for years from enthusiastic Shindig attendees that they want bands back. A lot of people have discovered these bands through the festival and they want to hear them again. Forlorn Strangers was the one I heard the most, so I decided to theme the line-up this year around returning bands. We have The Black Lillies back and they've performed multiple times at The Grand Ole Opry. We've got Acoustic Syndicate coming back, they're one of the best jam bands I've ever heard."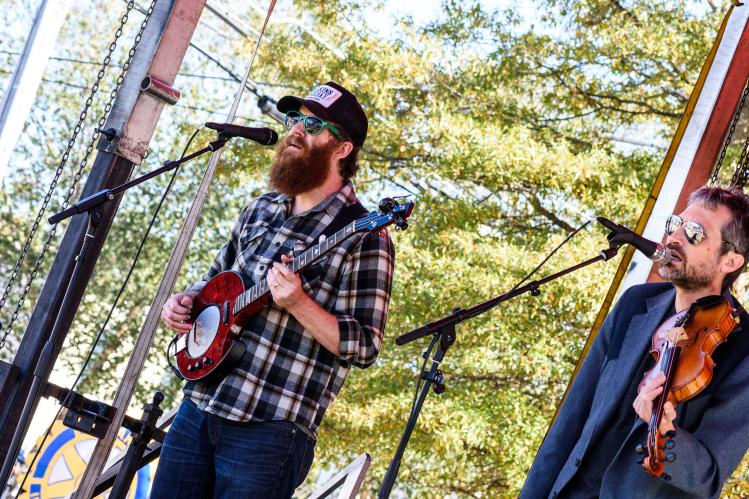 Quality Over Recognition
Shindig continues to be the holy grail of music festivals, managing to book high-caliber bands but maintain an intimate feeling. Part of that is due to the format of the festival; Shindig is a one-day event. You can certainly make a weekend out of it by staying in or near Clayton, there's plenty to do before and after the event. But, you won't be standing in front of a stage for 3 days listening to 30 artists. That's not the type of festival Brown wants to run, "I want us to grow and I want us on the map as a festival, but I also want to keep the realness. I want the energy between the bands and the crowd to stay genuine. I don't put gates between the audience and the stage, the bands can reach out and touch the audience. I'm happy enjoying this moment we're in now as a festival, where that can happen."
That's not to say that Shindig and its organizers aren't thinking out of the box on how to add value to a weekend spent in Clayton for this Americana experience. This year two of the bands in the line-up will be holding special performances on Friday night the 3rd, the evening before the Shindig. Deep River Brewing and Revival 1869 in Downtown Clayton will each host a band. Both of those locations are great venues for a good time all on their own, much less with a Shindig-caliber band playing a special gig.
If you're a fan of good music and good beer then Shindig should be on your music festival bucket list, and on your calendar this November. The best part is that general admission to Shindig this year is FREE! Yes, free. When's the last time you went to a free music festival? No, like, a good one.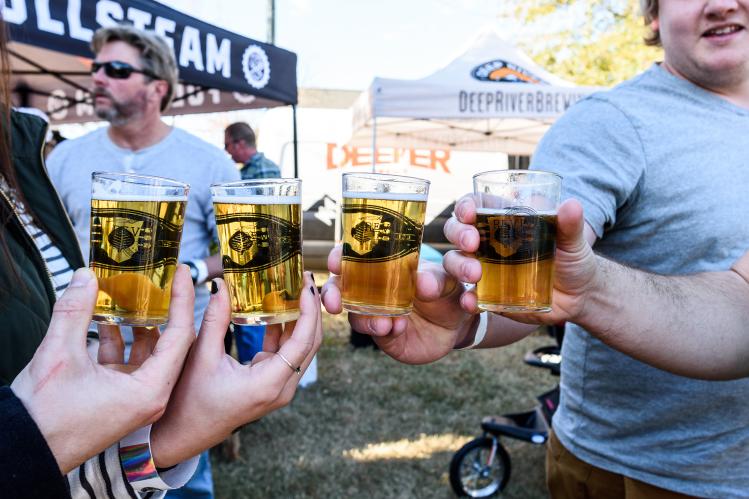 But, Wait, There's More
This year, the VIP ticket is where the Shindig is really going to shine. It's highly recommended you look into buying one for just $40. What does that get you, you ask? First of all, proceeds go to charity because the Shindig has incredible sponsors. The VIP tent will include a raised platform for better band viewing, access to the bands, unlimited sampling of beer vendors, and a full bar with food provided by local businesses Revival 1869 and SoDoSoPa. The entire VIP experience is designed to make your Shindig experience feel like you spent hundreds to be there… but it's just $40.
Gates open in Downtown Clayton at Noon on the 4th for Shindig and close at 10PM. Up to six craft breweries, food trucks, and local vendors will also be on-site. Clayton is located just minutes from Downtown Raleigh and convenient to I-95 and I-40. Make a weekend out of your Shindig experience and discover all the amazing things Downtown Clayton has to offer.
To find out more regarding sponsors, the line-up, tickets, or general information, visit theshindig.net. If you're wondering what else there is to do while you're in town for the Shindig, visit www.johnstoncountync.org. Lastly, if you want to keep up with other festivals and events happening in Clayton and Johnston County's other towns visit www.johnstoncountync.org/events.