The second annual Smithfield River Rat Regatta on the Neuse will be held on Saturday, July 13 beginning at 4:00 p.m.  The event will feature a race between 2-person teams in cardboard boats from Smithfield's Boat Ramp on N. Front Street to the Deputy C. Paul West, Sr. Bridge.

The boats must be constructed entirely from corrugated cardboard, glue, and duct tape.  Entries will compete in either the Youth (under 13) or Adult division, and prizes will be awarded for the fastest (1st, 2nd, and 3rd) in each.  There will also be overall awards given for Best Decorated and the Titanic Award for most memorable sinking.  The number of entries is limited, and participants should register as soon as possible to ensure they are able to compete.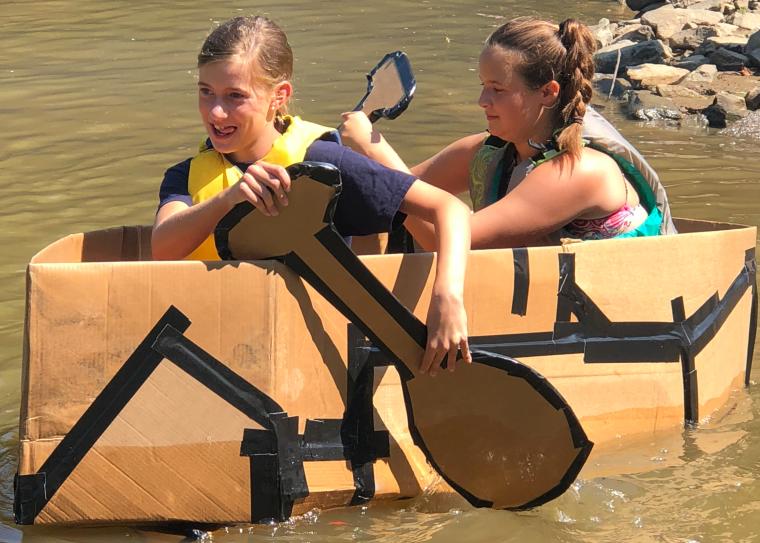 "The first year really exceeded our expectations, with the regatta drawing thirty-three entries, with twenty-six boats crossing the finish line and just seven that sank," stated Sarah Edwards, Executive Director of the Downtown Smithfield Development Corporation.  "Immediately after finishing the race last year, many of our boaters started discussing improvements to be made for this year, so we're excited to see how high the bar is raised in year two."


Awards will be given at 7:00 p.m. and will be followed by live music from the Justin Kyle Band until 9:30 p.m.  Five food trucks will be on site beginning at 4:00 p.m., including All-American Food Truck, Fired Up Wood Fired Pizza, Lugia's ice Cream on Wheels, Pelican's, and Tacos Costa Grande.

The River Rat Regatta is hosted by Smithfield Parks & Recreation, the Downtown Smithfield Development Corporation, Smithfield Police Department, and Smithfield Fire Department.  For more information about the event or to register, please visit www.downtownsmithfield.com.