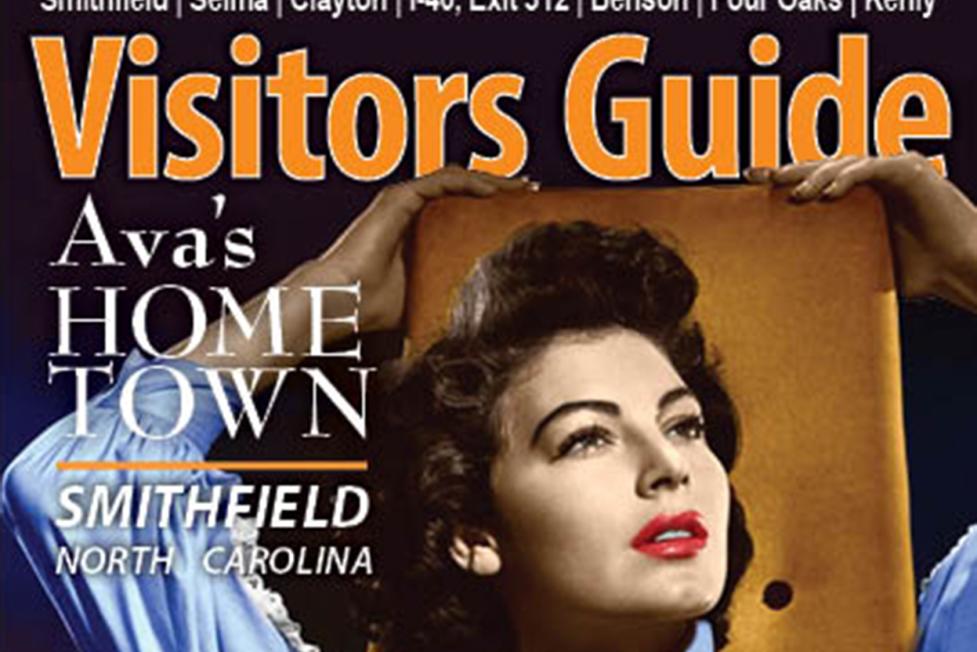 Even in this digital age, one of the vestiges of bygone days that people still cling to are brochures. Travelers and consumers often still want something to hold in their hand – a guide, a map, an event poster. In a time where there is an app for everything, the paper and ink Visitors Guide still reigns supreme.  With that in mind, the Johnston County Visitors Bureau (JCVB) is pleased to announce the arrival of the 2018 Official Johnston County Visitors Guide.

This year's guide has a new magazine style cover promoting Ava Gardner, and the museum in Downtown Smithfield that showcases one of Hollywood's most glamorous stars of the 50s. Ava Gardner's name still resonates with film enthusiasts around the world and visitors travel to Smithfield just to see the museum dedicated to her life and career.  The museum continues to get high rankings on TripAdvisor and 5-star ratings on Google so this year Ava is our feature cover.

The visitors guide underwent a design update focused on adding new area photography the Visitors Bureau has been investing in for the past twelve months.  The guide provides potential visitors tools to plan a visit with suggested day-trip itineraries, details on area attractions, and special travel deals like the Girlfriends Getaway and Sip and Stay packages.

JCVB prints 50,000 Visitors Guide each year to promote the county and the guide is entirely sponsored by the 3% county-wide occupancy tax, which is paid by visitors to the county staying in area hotels.  Guides are distributed to all NC Welcome Centers in the state, RDU International Airport, AAA Offices along the eastern seaboard and along I-40 west.  Guides are in visitor centers across North Carolina, as well as, around the county in more than 100 locations such as hotels, attractions, Chambers of Commerce, town halls and retail stores.  

Please contact the Visitors Bureau, to receive a copy of the Visitors Guide or to learn more about Johnston County, at (919) 989-8687 or visit our web site, www.johnstoncountync.org. You can also scroll to the bottom of this page, click on Ava, and fill-out a small form that will allow you to download an e-copy of the guide in pdf format.