The 8th Annual Clayton Sculpture Trail has been turned into an easy-to-navigate map on our website. Find it below. Each location has the name of the sculpture and the artist listed on the map. The Clayton Sculpture Trail changes every year and is a free self-guided art trail that extends through Downtown Clayton and beyond.

Public consumption of art and beautification are the driving factors behind the trail which is organized by the Public Art Advisory Board selection committee comprised of local artists, residents, business owners, elected officials, civic leaders, and town staff.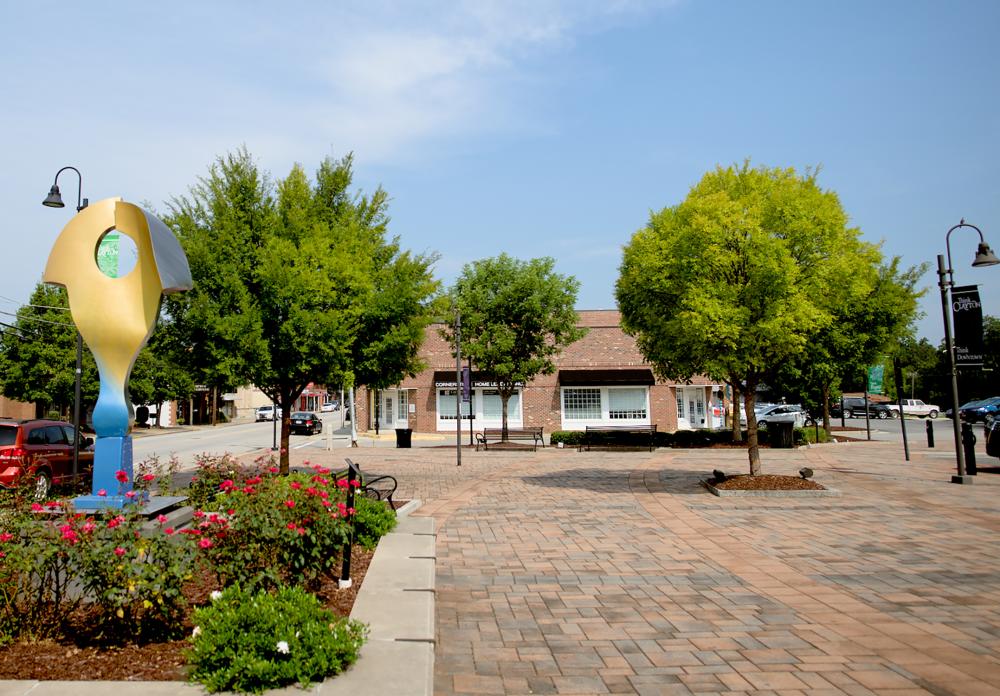 Each sculpture is accompanied by a plaque on which you will find a QR code; scan the code for access to a video via your smartphone and learn more about each piece and its artist as you stand with the sculpture. It's like a large outdoor art museum.
 

Many of the art is centralized in the downtown area within a half a mile radius which makes the trail very walk-able. Downtown Clayton is home to local shops, restaurants, social hot spots, and more, so make a day out of it.