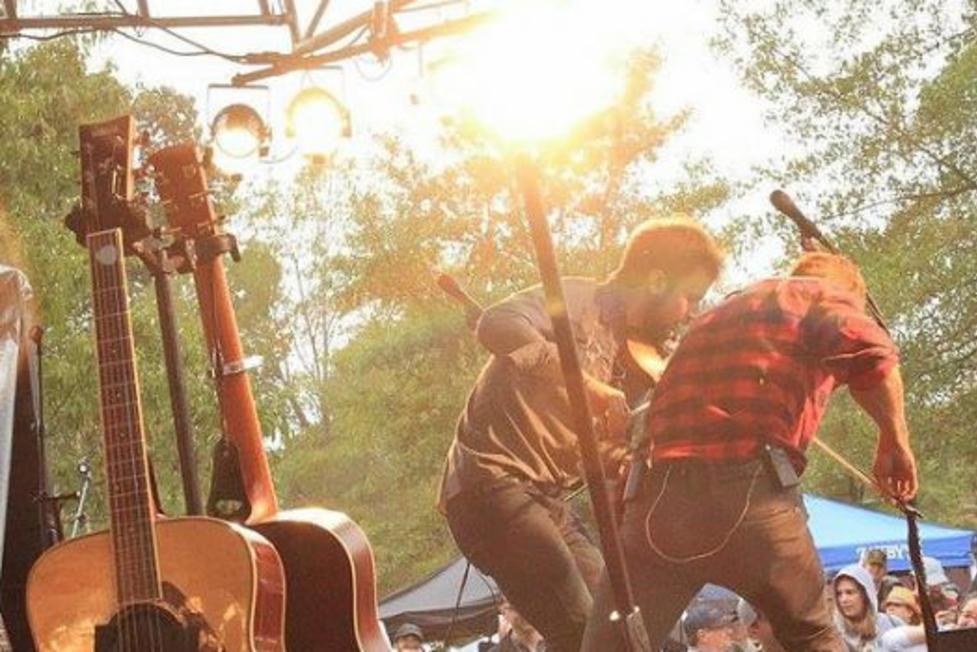 UPDATE: Rescheduled to November 13th!

To better assist in the understanding of this blog for those not "in the know" and especially for those that "want to be in the know" I have decided to kick-off this week's blog with a couple of definitions.

1. Shindig - a large, lively party, especially one celebrating something.
2. Americana - an amalgam of American folk music formed by the confluence of the shared and varied traditions that make up the musical ethos of the United States; specifically, those sounds that are merged from folk, country, blues, rhythm and blues, rock and roll and other external influences.

Now that we're all on the same page, let's talk about The Shindig. 2016 marks year number five for this intrepid festival, held every October in downtown Clayton, NC. Be sure to get your tickets for this year's Shindig held October 8th from noon to 10PM. The theme of this year's event is "Music for Your Beers" because the organizers of the event want to highlight both the amazing bands the music festival is proud to host and the 7 craft breweries that will be on the scene for your enjoyment.

This year's line-up includes over 10 bands and leads with American Aquarium (pictured below), The Black Lillies, and Yarn. Dave Brown, head of Earth Plow productions and one of the key organizers of Shindig, is very pleased with the line-up, "there isn't another Americana music festival anywhere. The Shindig strives to bring you cutting-edge music by bands you've never seen or heard before in an intimate venue." This goal is what drives the line-up every year and is why the festival has taken a turn towards the Americana genre recently while still having bluegrass bands on the schedule.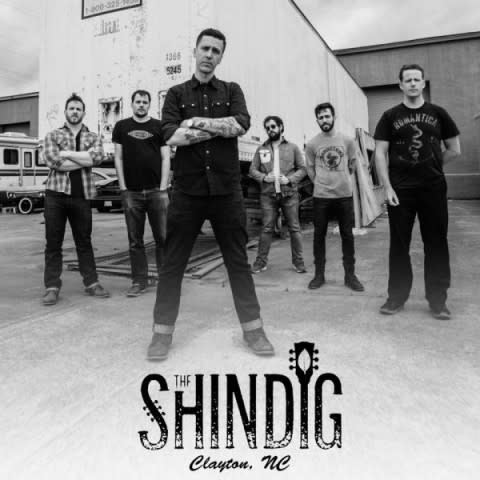 If you've never been to Shindig, or any music festival, this is the year to attend. Brown says that they've never had this many bands on the ticket with this much of a following. American Aquarium, the headlining band, is generating over 250 likes on their Facebook page daily. Festival organizers expect the popularity of the genre and the popularity of the bands to draw in attendees. As of now there are people coming from places all over NC and from surrounding states – SC, VA, TN, and even CO.

The growth of the festival year-over-year is exciting but Brown still calls it, "the best festival you've never heard of." The Shindig isn't on a national scale with music festivals like Moogfest or Bonaroo, but it wants to be. Right now though the smallness of the festival means you can experience the heart of what a music festival is supposed to be, with nationally recognized bands, at a reasonable ticket price, and without the crowds associated with larger festivals.

The other component of The Shindig is craft beer and food trucks. You can't enjoy good music for hours on end without sustenance. West Johnston County has a great craft beer community with well-loved breweries Deep River and Double Barley, both of who will be on-tap on the 8th. But, sometimes you need a little more than 2 for a party. So, Shindig got Foothills Brewing, Bull City Cider Works, Fullsteam Brewing, Bombshell Brewing, and new-kid-in-town Yester Year Brewing out of Carrboro. So not only will there be music you've never heard before, but also beer you've never tasted! Plus, with multiple food trucks already confirmed and Zaxby's sponsoring a chicken wing eating contest, you couldn't ask for a better way to spend a Saturday.

I know what you're asking yourself. How can this get any better? Well, hold on to your horses because there are still beer taster tickets with VIP line access available for purchase. General admission is $20 ahead online. But, for $35 ahead, and while they last, the UNLIMITED Beer Tasting Ticket gets you VIP "line-skip" service, a commemorative glass, and of course unlimited sampling of all of the craft breweries for 5 hours. Yes!!!

To find out more regarding sponsors, the line-up, tickets, or general information, visit www.theshindig.net. If you're wondering what else there is to do while you're in town for the Shindig, click here. Lastly, if you want to keep up with other rad festivals and events happening in Clayton and Johnston County's other towns, click here.