We are ready for Spring, aren't you?  We are eager to put away the heavy coats, sweaters, and rain boots and get out of the house! Our winter has been mild but wet, so opportunities for getting out for hiking and exploring recreational sites like Howell Woods Environmental Learning Center, have been scarce.
We recently asked the staff at Howell Woods to share with us what's new and what we can share with our readers coming up this spring and summer. Plus, we love the photography from Howell Woods, so enjoy our favorites and mark your calendar for some upcoming events.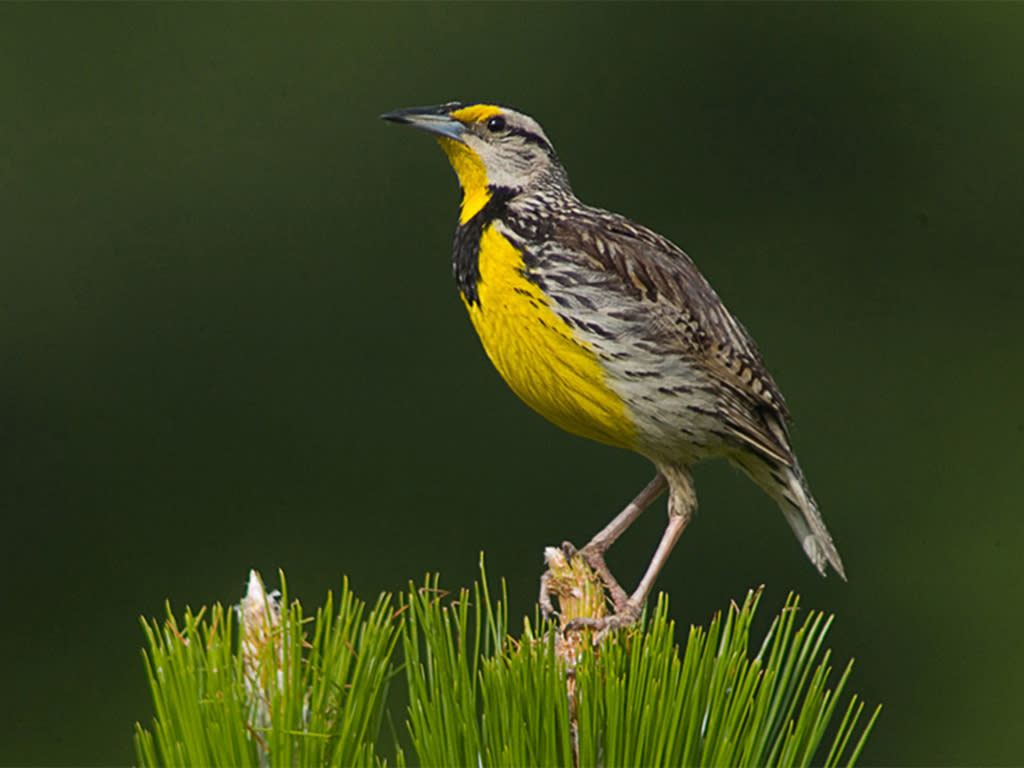 Bird watching in April!
The species to watch for at Howell Woods include Loggerhead Shrike, Prothonotary Warbler, Swainson Warbler, Kentucky Warbler, and Hooded Warbler. Whether you are a serious or amateur birdwatcher, the ideal time for a trip is in April. You can stay on site at one of three cabins.
The new ADA accessible cabin sleeps 16 and combined with the other 2 lodging facilities, Howell Woods will accommodate 32 guests. This is great for family reunions, church groups, or retreats for organizations looking for meeting space and team building activities on the low-ropes course.
 
Something New for Kids!
The Nature PlaySpace is a new area focused on attracting a younger audience. This space provides an interactive natural play area where kids can have fun learning about their natural environment. There will be an organized event for this new area on Earth Day April 4, 2020.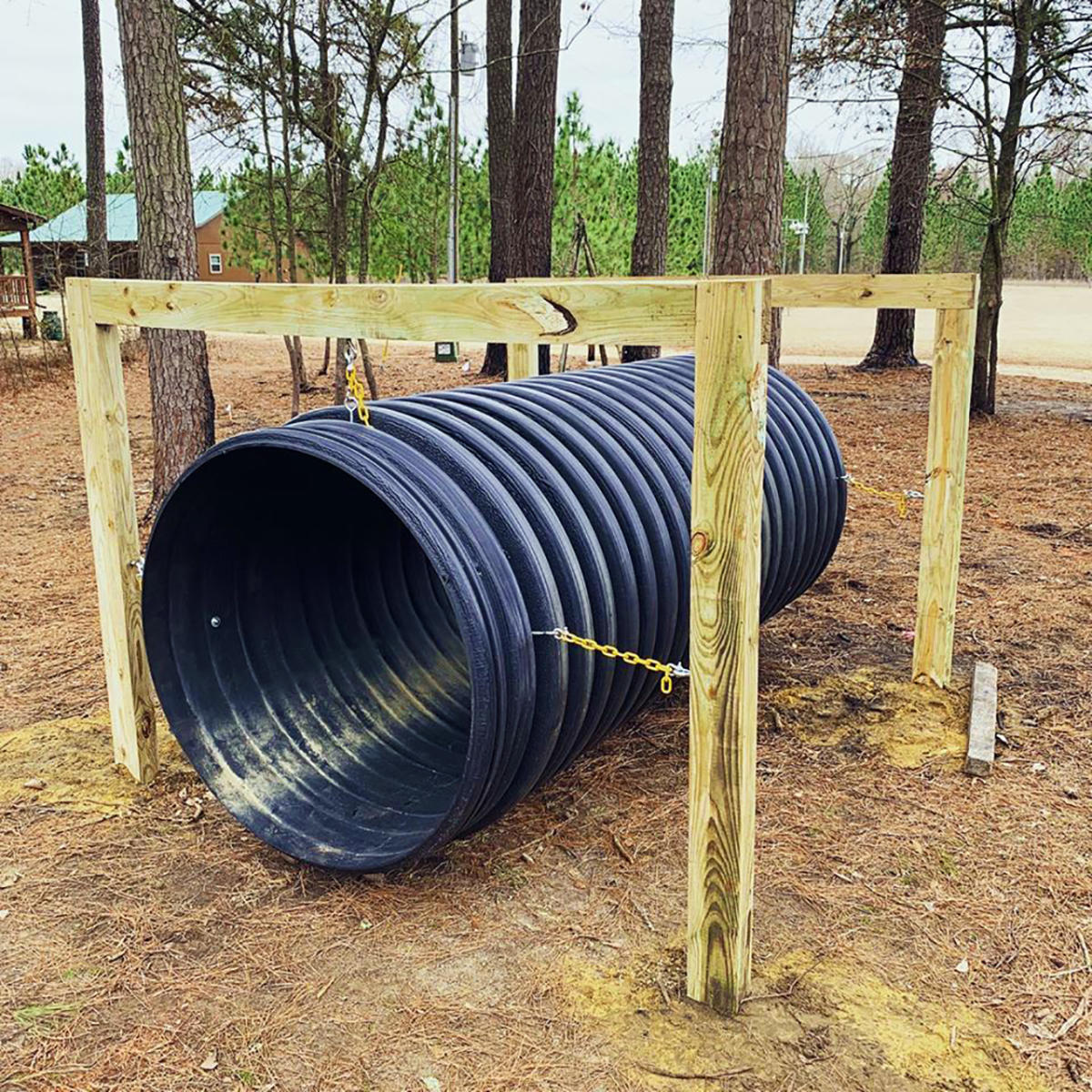 The Very Popular Summer Camp
This week-long day camp will be filled with fun, adventure, and is now offered throughout the summer!  Activities include making tree faces, working on citizen science projects, trail cameras, and more!  Starting in June, Howell Woods is offering three Summer Camp sessions! Registration and payment is online via the website. June 15-19, July 13-17, August 3-7.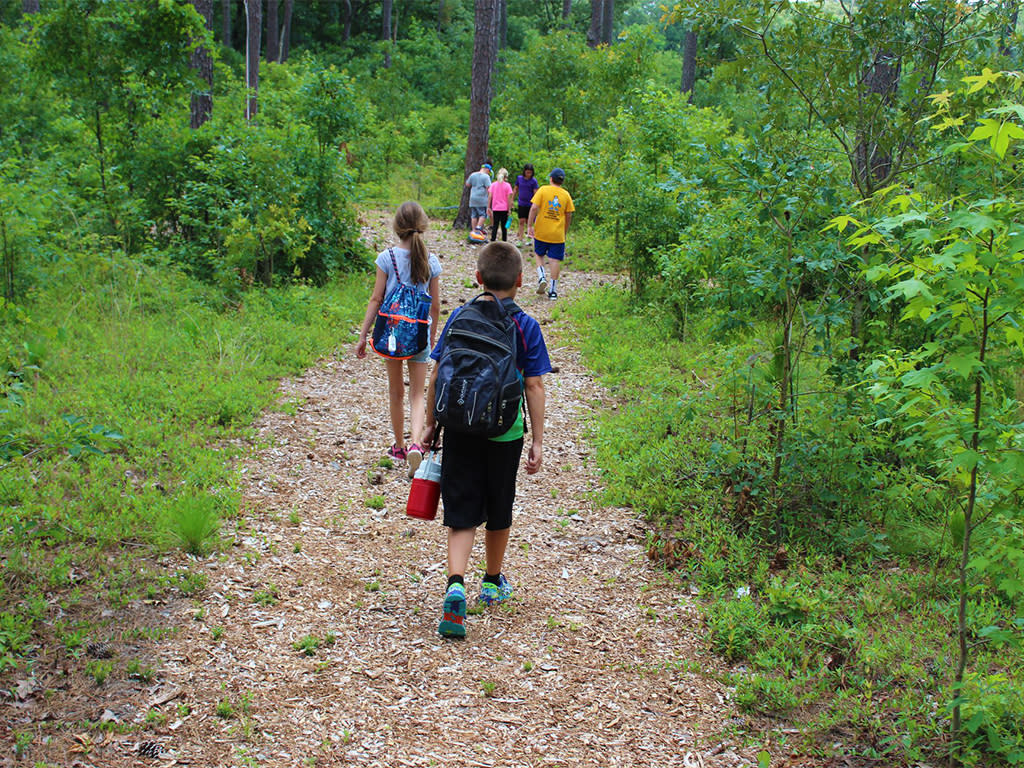 It's a Dog Friendly Attraction
For an outing with "man's best friend", you may want to take your dogs out to Howell Woods - it's dog friendly!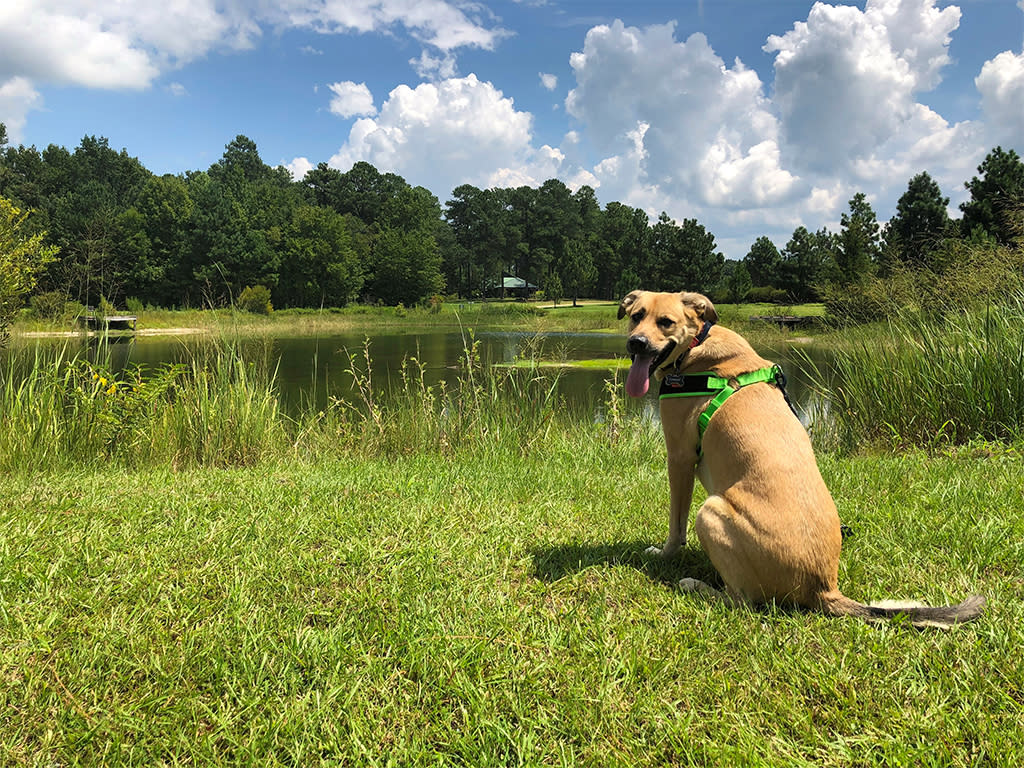 Kayaking on the Neuse
Howell Woods will soon release the 2020 paddle season schedule that includes kayak and canoe lessons and guided Neuse River trips.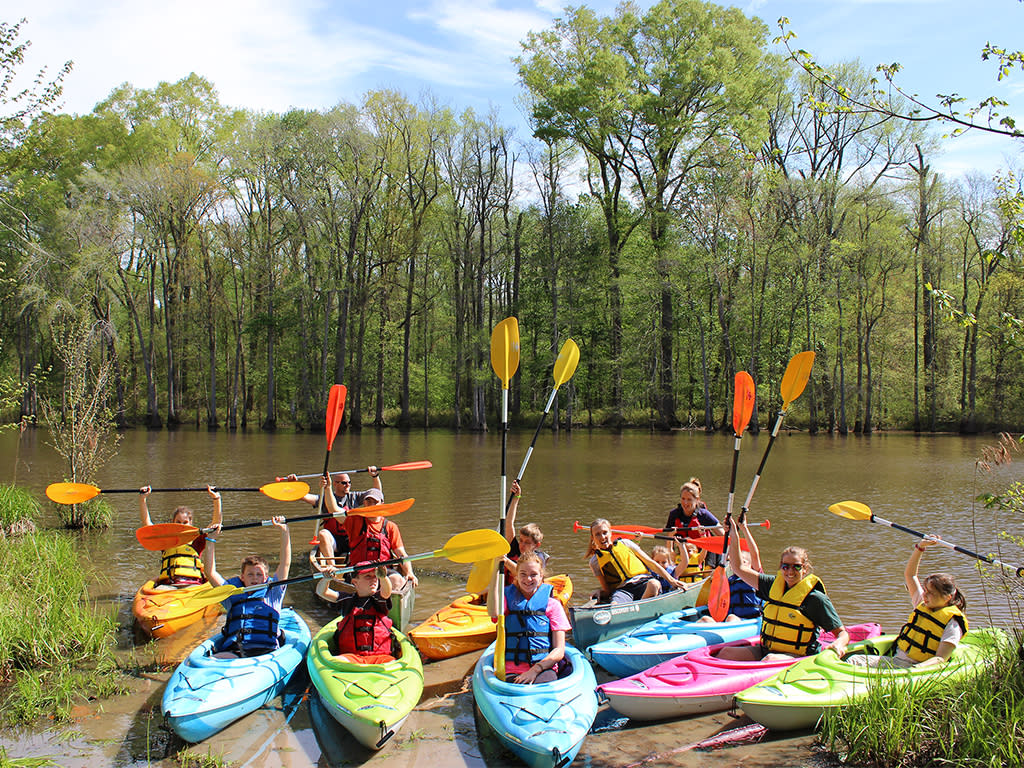 More About Howell Woods
The Rudolph Howell & Son Environmental Learning Center, or Howell Woods, is a unique 2,800-acre natural resource designed to provide excellent educational experiences while fostering environmental stewardship. At Howell Woods, visitors can experience a variety of environmental education programs and recreational activities.  Go hiking, camping, canoeing, bird watching, hunting, fishing, and more!  Howell Woods offers educational opportunities and low impact outdoor recreation at different skill levels.
Lift your spirits, challenge yourself, and learn something in the process!
6601 Devil's Racetrack Rd.
Four Oaks, NC 27624
919-938-0115
johnstoncc.edu/howellwoods