Live, Work, Play in Clayton
Location, Location, Location is the key for choosing Clayton for business, great golf communities, retirement living, and outstanding parks and recreation facilities. Clayton is the largest city in the county with large pharmaceutical firms and manufacturing plants for great jobs. Get great info on Clayton through the Chamber of Commerce Business page.
Check out Clayton for a great place to visit!
Think Clayton for Arts and Entertainment
The citizens and businesses of Clayton welcome you and invite you explore the public art around town and take in a show at The Clayton Center. Clayton is the place to meet with several charming venues for weddings.  Clayton's vibrant downtown is the place for music festivals, farmer's markets and summer concerts.
Looking for some nightlife? Clayton's downtown is coming alive with comedy shows, live bands, taverns, breweries, and even a vintage cocktail lounge.  And did we mention the great dining choices and spots to satisfy your sweet tooth?
So much to do in Clayton…Think Arts, Think Downtown, Think Clayton for your next trip!

Upcoming Events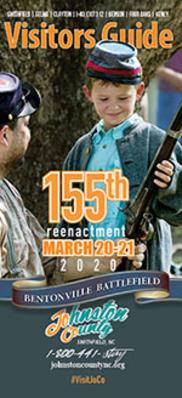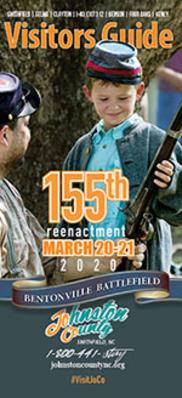 Get your free Visitors Guide today to learn about Johnston County and all it has to offer!
Get the Guide

Sign up for our Event Newsletter