Fall Festivals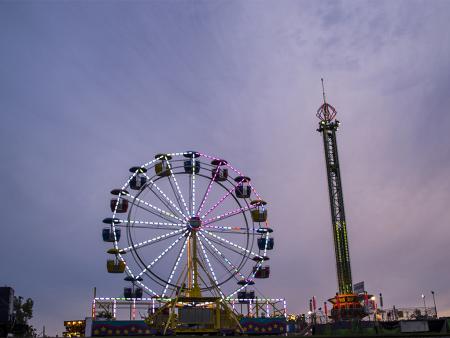 Summer vacations are over, the kids are back in school and you are looking for fun-filled weekend trips close to home to enjoy...and Johnston County will fit the bill.
Starting in September visitors will find many unique festivals and events to enjoy, several that honor our agricultural heritage.

The Clayton Harvest and Music Festival is a five-day family event with carnival rides, food for all the taste buds, and live entertainment.  Come for the "Friday Night Fest" featuring the Clayton Idol competition (where American Idol Scotty McCreary was a winner), and Saturday the streets will be lined with over 150 vendors, a classic car show, and more live entertainment.  www.claytonchamber.com FREE
Benson Mule Days began in 1949 in the charming farming community of Benson whose community leaders wanted to honor the hard-working mule and the importance of agriculture in the region.  For over 60 years, this festival has hosted Mule Competitions, rodeos, art festivals, midways and carnival rides and one of the largest parades in the state of North Carolina.  Over 2,000 horses and mules will ride in the Saturday morning parade which over 10,000 people attend each year.  If you are a horse or mule enthusiast and would like to ride in this year's parade, learn more on the event website, www.bensonmuledays.com Admission is charged for carnival rides, dances, and rodeos.
St. Ann's Annual International Food Festival is sponsored by the St. Ann Catholic Church to showcase the wonderful foods representing nineteen countries from around the world.  There will be games for the children and music.  FREE  www.st-annschurch.org
Looking into October for things to do you may consider the Benson Annual Fall Festival at Smith's Nursery for hayrides, pumpkin picking, millet mazes, farm animals, fresh produce and more.  Admission.  The Annual Selma Railroad Days Festival is always the first Saturday in October and includes a 5K run, parade, crafts, food, children's area and a variety of entertainment.  FREE  www.visitselma.org
For the most up-to-date calendar of events of Fall Festivals, visit our events calendar.  Call our office for a FREE visitors guide at 1-800-441-7829.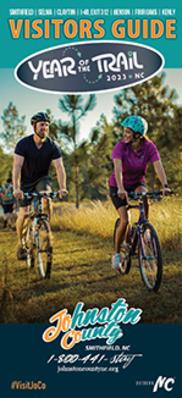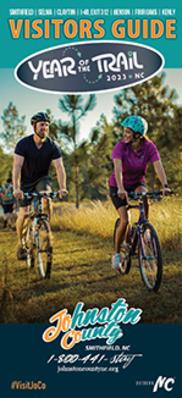 Get your free Visitors Guide today to learn about Johnston County and all it has to offer!
Get the Guide

Sign up for our Event Newsletter