Four Oaks the center of Civil War History
The citizens and businesses of Four Oaks welcome you and invite you to walk the downtown area for unique shopping experiences like Stanfield's General Store. Stanfield's carries on the great tradition of North Carolina general stores with its vast collections of antiques, local wine and art, gift items, and classic candies.
While in the area, the largest Civil War Battlefield in North Carolina, Bentonville, is just 15 minutes from Exit 90, on I-95.  The site offers museum exhibits, driving and walking trails, and the Harper House, a field hospital for the Union Troops during the three-day battle, March 19-21, 1865.  And close by the site, is Howell Woods Environmental Learning Center, offering outdoor recreation activities on over 2,800 acres, like hiking and birdwatching.
Don't drive by the charming town of Four Oaks – get off the beaten path for Civil War history and a taste of nature! 

Upcoming Events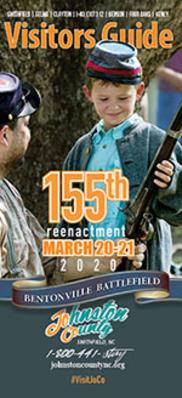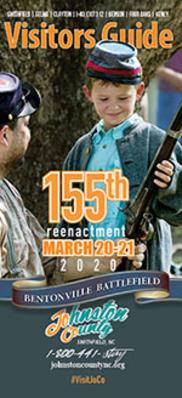 Get your free Visitors Guide today to learn about Johnston County and all it has to offer!
Get the Guide

Sign up for our Event Newsletter