On-Farm Experiences
For more than 15 years, the Johnston County Visitors Bureau has been involved with area farmers cultivating the development of on-farm experiences and promoting the sale of locally produced agricultural products. Agritourism helps to keep our farms sustainable and preserves our farming heritage, which is so important to maintain as our county grows into a bedroom community to Wake County. It's also a key component of the stories we tell visitors that they can experience here in our county -- getting outside the city to a rural landscape is a reason to visit us!
The following pages include listings for area farms that offer seasonal events like corn mazes, farmer's markets, lists of buying direct fresh produce or local farm related products -- whether they sale direct or in area stores, we hope you visit for the experience or buy local whenever you can.
Support our local farmers!

Area Museums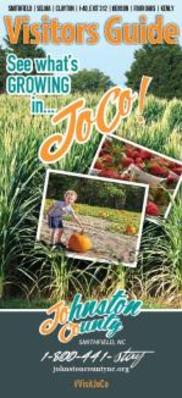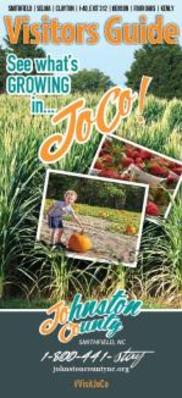 Get your free Visitors Guide today to learn about Johnston County and all it has to offer!
Get the Guide

Sign up for our Event Newsletter