Background Files for Media

Bentonville Battlefield State Historic Site...The battle that probably should have never even been fought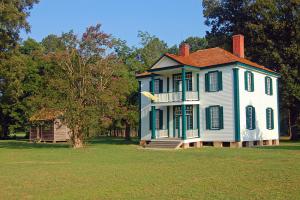 By the spring of 1865, the Civil War was all but over.  But the brave Union and Confederate soldiers that fought the Battle of Bentonville March 19-21 that same year didn't know they were participating in the last major battle of the "War between the States".  Confederate General Joseph E. Johnston was given the daunting task of uniting North Carolina's thousands of  scattered troops in an effort to stop Sherman's legendary march.  Read more ...

Johnston County History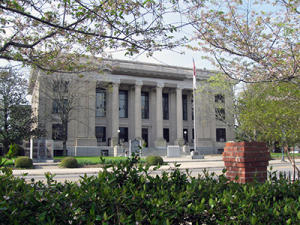 Johnston County was created from Craven County on June 28, 1746, and named in honor of Gabriel Johnston, North Carolina's colonial governor at the time.  The following counties were subsequently derived from all or part of original Johnston:  Orange, now Durham (1752); Dobbs, later divided into Wayne, Greene, Lenior (1758); Wake (1771); and Wilson (1855).  Ranking 10th in size among North Carolina's 100 counties, Johnston's land area is about 792 square miles.  Noted as the fastest growing county in the state, Johnston's population is approximately 175,000.  Read more ...

Ava Gardner Museum...International film legend's modern-day fairy-tale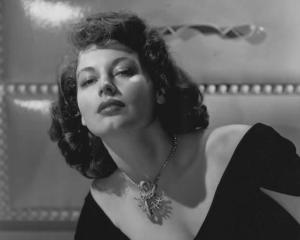 The star of such films as Ernest Hemingway's The Sun Also Rises, and the MGM blockbuster musical Showboat, Ava Gardner was known as "the world's most beautiful animal" at the peak of her career.  With an Academy Award nomination for her portrayal of Honeybear Kelly in Mogambo, and a Golden Globe nomination for her role in Tennessee Williams' The Night of the Iguana, she is probably best known for being the second Mrs. Frank Sinatra.  Read more ...

Atkinson's Milling Company...The wheels keep on turning in Johnston County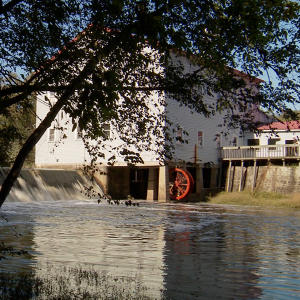 Except for a few upgrades and a disastrous fire, Atkinson's Mill has been in continuous operation since 1757.  Located on the picturesque banks of the Little River, Atkinson's Mill and its original earthen dam were built by John Ritchardson when North Carolina was still a colony.  The mill didn't take up much of the 2,400-acre Ritchardson plantation, but provided a generous supply of ground corn to the plantation as well as to area farmers, who bagged their shelled corn and hauled it to the mill for processing.  Read more ...

Tobacco Farm Life Museum...Rural Heritage Tourism at its best!!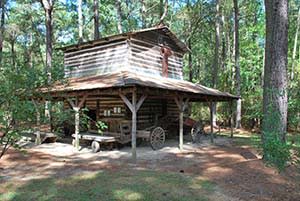 Among the Carolina pines along US 301 just off Interstate 95 in Kenly stands the Tobacco Farm Life Museum, which is a testament to the almighty leaf's significance to Johnston County and North Carolina as a whole.  Without money that flue-cured tobacco brought to countless North Carolina farm families, generations of Tarheel farm children would not have attended college, and many farmers would have lost their land.  Read more ...

Selma, Your Antique destination on I-95 A Town Reborn!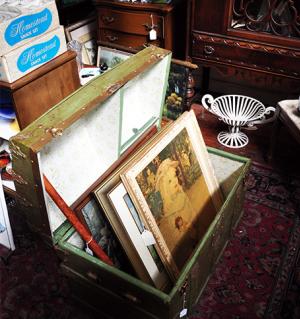 Selma is a different place than it was just ten years ago.  The changes are dramatic and profound for this small town located on I-95 and US 301 in rural Johnston County.  The Mayor, Town Manager and Town Council made revitalization of downtown Selma their number one priority and antique shopping was their niche market.  Read more ...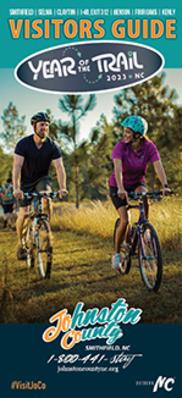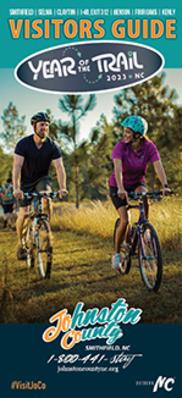 Get your free Visitors Guide today to learn about Johnston County and all it has to offer!
Get the Guide

Sign up for our Event Newsletter