BBQ Cook-Off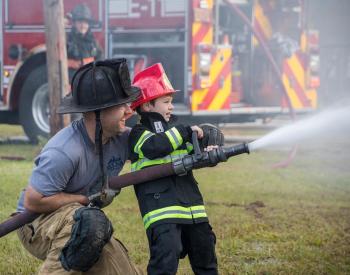 The Selma Firefighters Association will host their 5th Annual Railroad Days BBQ Cook-Off and Sandwich sale on October 7th, 2022, and welcome any cook team to the event. The event will be held at the Selma Fire Station located at 201 N Webb Street in Selma. Registered teams will have a dedicated site to prepare and cook their pork. Registration fees for the BBQ Cook-Off are $40.00 per space (spaces will be approximately 10x20'). A team can request two spaces for $80.00. No team will have more than two spaces. Teams will cook butts on the 7th and prepare them for sale by 5:00 p.m. A taster choice competition will begin at 5:30 p.m. For $5 bucks you can taste and judge all team's BBQ. BBQ Sandwiches are for sale from 5:30 p.m. until sold out.
This year we will be adding a Rib Competition. The rib competition entry fee is $20.00. Contestants will PROVIDE THEIR RACK OF RIBS. Turn-in for rib judging is at 5 pm
To request a registration form email firechief@selma-nc.com.   All registration forms and payments must be returned by September 30th. You can mail forms and payment to 201 N Webb St, Selma NC 27576, or drop them off in person with the Registration Fee.
"This will be a Family event and we encourage you to invite family and friends to attend the festivities. There will be a Chew Chew Food Truck Rodeo on the evening of the 7th and live entertainment by the Bad Decisions Band, and the TAMS. We will be holding a BBQ Sandwich sale on the 7th from 5:30 until so please come out and participate in all the Railroad Days Festivities", stated Selma Fire Chief Phillip McDaniel.
"The Selma Firefighters Association Annual BBQ Cook-Off has become one of my favorite events at Railroad Days!  I look forward to tasting the efforts of all those who come to challenge Selma's finest!" – Mayor Byron McAllister.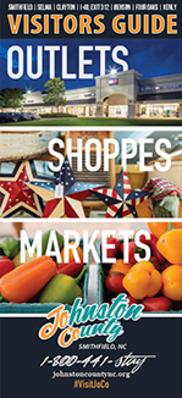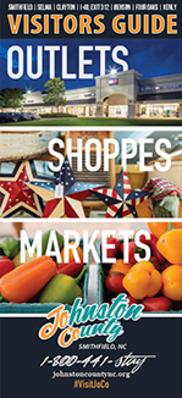 Get your free Visitors Guide today to learn about Johnston County and all it has to offer!
Get the Guide

Sign up for our Event Newsletter