Schedule of Events
Friday, October 1, 2021
8:00 a.m. - 5:00 p.m. - Model Train Display at Selma Historic Union Depot
Friday, October 1st form 9a-5p
Saturday, October 2nd from 9a-5p.
This display will be open to the public at Historic Union Depot – 500 E. Railroad Street, Selma.
Cost is FREE!  Donations to the North Raleigh Model Railroad Club are accepted and appreciated.
5:00 p.m. - 9:00 p.m. - Chew Chew Food Truck Rodeo on Webb Street in Downtown Selma
6:00 p.m. - 9:00 p.m. - Kendrix Singletary performing on the Community Stage


Selma Fire Department's BBQ Cookoff
BBQ Cookoff and Sandwich sale October 1st. Teams will cook butts on the 1st and prepare for sale by 5pm. A tastier Choice Competition will begin at 5:30.
5 bucks lets you taste and judge all teams BBQ. BBQ Sandwiches for sale 5:30 until sold out. Social distancing rules apply.
Saturday, October 2, 2021
8:30 a.m. - Selma Railroad Run presented by My Kids Club
The 45th Annual Railroad Days 5K Run/ Walk benefiting My Kid's Club is Saturday, October 2, 2021 at 8:30am in Selma! We're thrilled to host the event this year in-person (we also have a virtual option for those who want to participate from anywhere). REGISTER NOW at https://runsignup.com/Race/NC/Selma/SelmaRailroadRun5K and take advantage of our Early Bird special. We can't wait to see you there! All proceeds benefit My Kid's Club and Johnston County youth.
9:00 a.m. - Kids Zone Opens (Railroad and Raiford Streets) presented by McClung's Electrical & Plumbing
$5 unlimited bounce wristbands Kids zone inflatables will feature: Giant Obstacle Course, Giant Double Slide, Double Skee Ball Game and more.
9:00 a.m. - Model Train Display Opens (Selma Historic Union Depot)
10:00 a.m. - Blue Line Aviation Helicopter Rides Begin - Click HERE for details
10:00 a.m. - Mascot Race -- (In front of Town Hall on Raiford Street) -- Watch your favorite area mascots from local schools, businesses and restaurants compete in a 100-yard dash in full costume.  Should be a real treat to watch!
Preceding the parade, is our 4th Annual Mascot Race in front of Town Hall.
Watch as mascots from area businesses and schools compete for the coveted CHAMPION Trophy!
Held in front of Town Hall – 114 N. Raiford Street – the mascots will show their best dancing moves as each one is introduced and based on audience applause, we will determine the winner of the BEST SWAGGER!
Mascots scheduled to race: Selma Elementary Yellow Jacket
10:30 a.m. - Selma Railroad Day Parade Begins -- (NEW ROUTE turns at Waddell instead of Anderson St)
12:00 p.m. Selma Railroad Day Festival Opening Ceremonies (Main Stage)
12:30 p.m. – 1:30 p.m. – Meet and Greet Railroad Days Queens @ the Railroad Days Tent
12:30 p.m. - 5:00 p.m. - Live Entertainment on 3 stages
6:40 p.m. - The Rudy Theater Presents the American Music Jubilee Show

All Day (9:00a.m. - 5:00 p.m.) - Children's Area, Vendors, Tommy the Train Rides, Model Train Display, Tour the Caboose and more
Live Entertainment on 2 Different Stages:
 Main Stage - Located Near Mitchener Station on Railroad Street
12:30 PM - 2:30PM    Rivermist Band   
​               
3:00 PM - 5:00 PM     The Stringrayz Band
 

 12p-5p                         The Activate Selma Community Stage Line Up
TIME                            GROUP NAME
12:00 – 12:20               Baker School of Dance
12:30 – 12:50               Sassy Feet
1:00 – 1:20                   All-Aboard Hollerin' Contest
1:30 – 1:50                   Tippy Toes Dance 
2:00 – 2:20                   Dragon TaeKwonDo
2:30 – 2:50                   Downtown Nutrition
3:00 – 3:20                   Artistry in Motion
3:30 – 3:50                   Nicks Flippin Kids
4:00 – 4:20                   Miss Hispanic Heritage Johnston County
4:30 – 5:00                   OPEN MIC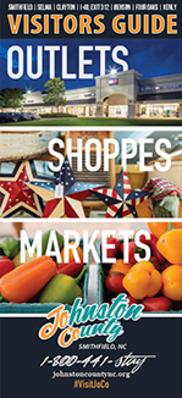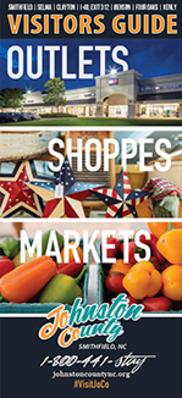 Get your free Visitors Guide today to learn about Johnston County and all it has to offer!
Get the Guide

Sign up for our Event Newsletter