Vendors
Selma Railroad Days accepts applications for food, information, commercial, and arts and crafts vendors for its festival. 
WAYS TO REGISTER
ONLINE: The Selma Railroad Days Festival is encouraging all participants to register online for this year's event. You may do this by going to Railroad Day Vendor Online Application.
MAIL: Specific vendor information, regulations and applications are available to the right under Download Forms. Download the application and mail completed form with all necessary payment to: Selma Railroad Days, 305 North Pollock Street, Selma, NC 27576.
Vendor Deadline for 2021: Our "Early Bird Discount" cut off for registration is Friday, August 12, 2021. Any application received before this date will receive $25 discount. Please note after this deadline, the Railroad Days Committee cannot guarantee vendor spots.
Also, note that we will accept applications on a first-come, first serve basis, and notify you within a few weeks whether you will be accepted for this year's event. So, please be sure your application is complete and in order!
Permits
Food vendors MUST also contact the Johnston County Environmental Department  for Temporary Food Permit Applications (TFPA). Contact Dana Person at (919) 989-5184 or by email at dana.person@johnstonnc.com.
Remember that the N.C. Department of Revenue is requiring ALL vendors  to have a Certificate of Registration number as related to sales taxes.
To apply, go to: http://www.dornc.com/electronic/registration/index.html
For a checklist before applying, go to: http://www.dornc.com/electronic/registration/checklist.html
For more information, go to:http://www.dornc.com/taxes/sales/specialty.html
If you have Vendor questions, please contact Selma Parks and Recreation at 919-975-1411.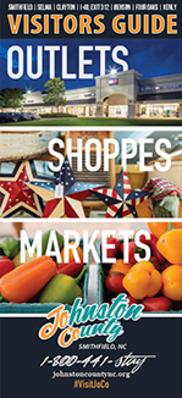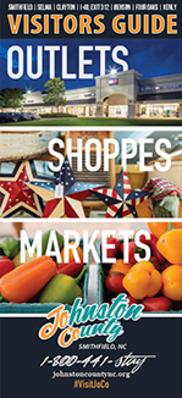 Get your free Visitors Guide today to learn about Johnston County and all it has to offer!
Get the Guide

Sign up for our Event Newsletter