Take the train to Selma for Antiques
The citizens and businesses of Selma welcome you and invite you to explore the Antique Shops & Malls in Uptown Selma conveniently located off I-95, Exit 97. After antique hunting or shopping at DeWayne's, JR Cigars or Carolina Apparel take in the country music entertainment at The Rudy Theatre.
Be sure to visit the third weekend of June each year for the 301 Endless Yard Sale. Selma marks the half-way point on a route that extends over 100 miles and 5 counties along Highway 301. You can find great deals on antiques and collectables as Selma's antique dealers and local collectors set-up shop along the highway and in the uptown area.
Enjoy your visit .... to the Antique Shopping Capital of North Carolina!
Shop, Shop, Shop in Selma
Not only is the Uptown Selma antique shopping district a destination for visitors, several more shopping opportunities await! JR Outlet is the largest cigar outlet in the country and DeWayne's is a shopper's delight with a garden center, Christmas shop, a women's boutique and Pandora. If you are seeking camo and Carhartt then head to Carolina Apparel and for workout gear shop the Soffe Outlet.
Don't miss a trip to Selma for outstanding shopping!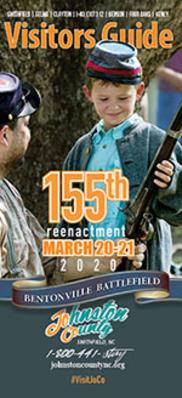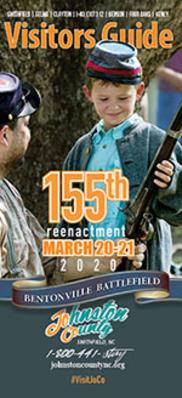 Get your free Visitors Guide today to learn about Johnston County and all it has to offer!
Get the Guide

Sign up for our Event Newsletter