Get Outside the City!
Stop and smell the roses. Or the honeysuckle. Or the azaleas. We've got them all. Plus lots of hiking, biking, birding, and more!
Get out along our trails and experience life along the Neuse River. Nature and recreation are abundant with greenways for hiking and biking that are part of the state-wide Mountains to Sea Trail. You can also enjoy kayaking and canoeing access to the river, hunting, and many fishing access points as well.
For family outings visit our two managed forests in the county for more activities like bird watching, horseback riding, picnics and fishing at Howell Woods and Clemmons.  Additional parks in the Towns of Clayton, Smithfield, Selma, Kenly, Four Oaks and Benson offer playgrounds and trails.
Enjoy a variety of indoor and outdoor recreation activities including golf, axe throwing, batting cages, and community centers for extra workouts.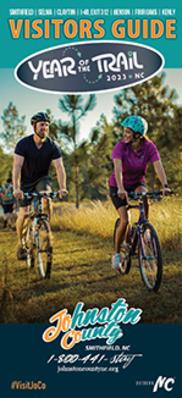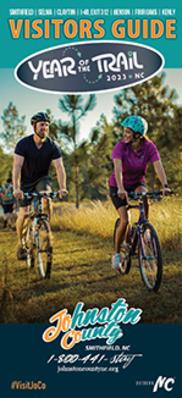 Get your free Visitors Guide today to learn about Johnston County and all it has to offer!
Get the Guide

Sign up for our Event Newsletter