Get Outside the City to JoCo
Visit Johnston County, NC is conveniently located along I-95, Exit 95 -- perfect for a first night out on your vacation or an excursion for hiking, biking, camping, and soft adventure. Untouched landscapes. Picture perfect sunsets. Fields of sunflower along the interstate.
Walk our local greenways and you've hiked the Mountains to Sea Trail. Check that off the bucket list. And don't forget your 4-legged friends who need to stretch their legs too. Take one of four JoCo Bike Routes, enjoying the attractions and stops along the way, or head for Clemmons State Forest or Howell Woods, for hiking trails, bird watching and a selection of programs and events.

Area Highlights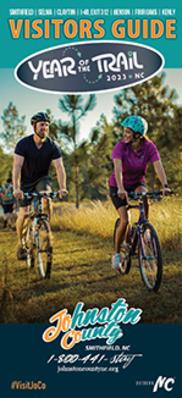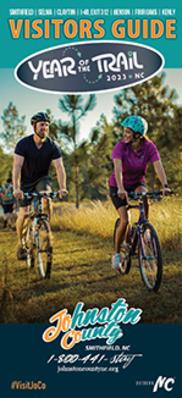 Get your free Visitors Guide today to learn about Johnston County and all it has to offer!
Get the Guide