Content Warning: The following article includes a discussion about sexual assault depicted on film. This content is disturbing, so we encourage readers to prepare themselves emotionally prior to proceeding.
When I first watched Bhowani Junction, I knew immediately that it would become one of my favourites of Ava's performances. Bhowani Junction is a 1956 film starring Ava Gardner, Stewart Granger, and Bill Travers. The film is based on the 1954 novel of the same name by John Masters. It is set in 1947, towards the end of British rule over India. Ava plays the character of Victoria Jones, a Women's Auxiliary Corps officer for the British Indian Army. She is half English and half Indian which causes her to struggle with her identity during a crucial point in history.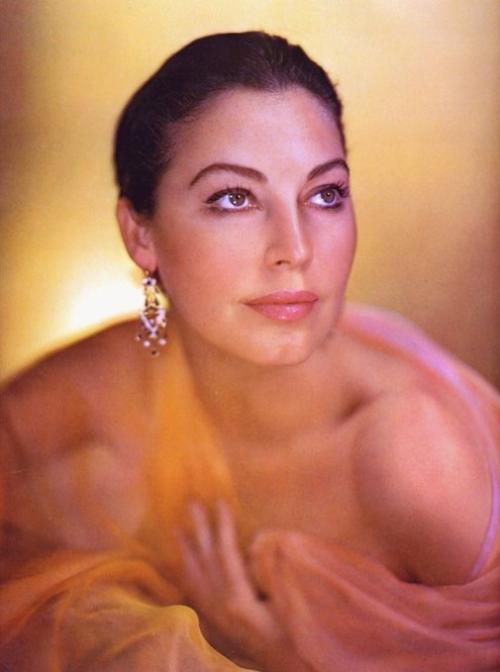 Ava Gardner in a promotional photo for the film. 
Ava's acting throughout the film is so effortless. For me, it's one of those performances where you forget that you're watching Ava Gardner the actress and feel instead that you're watching Victoria Jones the character. Whether it's the scene where Victoria yells at her partner for laughing at the horrific treatment of Indian protestors ("Don't you understand anything?! […] I came back from Delhi ready to love you, and I found you were all the things I don't want to be!") or the scene during continuous riots where Victoria's body becomes limp and her head sinks into her desk after yet another bomb explodes, Ava is so naturally capable of communicating a broad spectrum of emotions whilst doing very little with her face, gestures, or body language. It's one thing for an actor to be able to feel what their character is feeling whilst performing, but to be able to communicate that exact feeling to your audience is another thing entirely and something Ava does extremely well. You feel directly the pain she feels when she witnesses people getting hurt and the frustration and anger she has towards the perpetrators. She truly becomes Victoria Jones.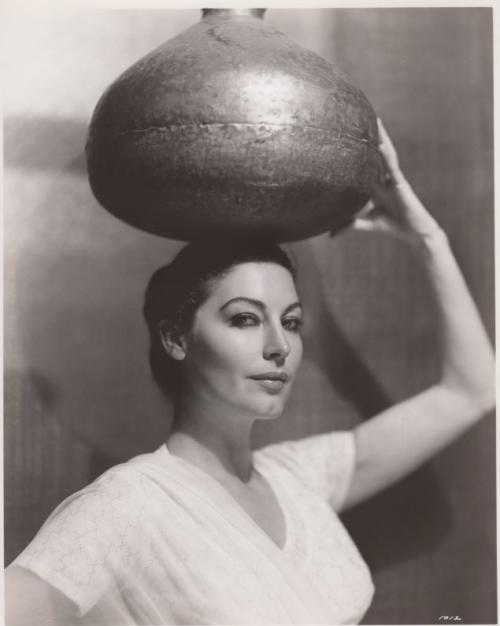 Ava Gardner in a promotional photo as Victoria Jones in Bhowani Junction.
I think for anyone who has watched Bhowani Junction, the sequence where Victoria Jones is almost raped and kills her attacker (a Lieutenant in the British Indian Army named McDaniel, played by Lionel Jeffries) will stick out in your mind. This sequence is a roller coaster, from the attempted rape to murder and the aftermath, Ava yet again adapts to the different emotions required for this sequence and makes us as the audience just want to reach out and hug Victoria. In particular, when Victoria is rescued from the situation by her friend and taken back to his house, she is in denial that she murdered McDaniel and begins to scream when she sees the blood on her shirt. It's harrowing to watch, but it's another example of where Ava demonstrates her great talent and range as an actress.
In her autobiography, Ava explains how she felt after filming the sequence:
"I left that scene without speaking and went immediately back to my trailer. Trembling and shaking, I swallowed an enormous whiskey. At that moment, I felt sick with fright, as if I'd been literally fighting for my life. I'd known Lionel [the actor who played McDaniel] for weeks now; he was a sweet man and I adored him, but I knew that if I didn't see him quickly, that scene was going to stick in my mind forever and I'd hate his guts."
I believe that Ava's ability to feel so deeply what her character was going through (not just in this film but in her films as a whole) was probably down to the fact that she had little technical training before becoming an actress. She had minimal methods to fall back on when preparing for a film, except that of her own experiences, or she became so emotionally invested in her characters to the point that it affected her personally. Nonetheless, the end result is great!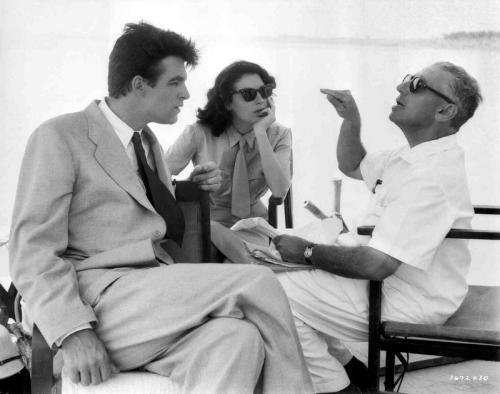 Ava Gardner on set of Bhowani Junction with co-star Bill Travers and director George Cukor. 
Unfortunately, the end result for Bhowani Junction itself wasn't what George Cukor, the director, had in mind. As Ava puts it: "George's film had been seriously damaged, oversimplified, and over-sentimentalised, by recutting after preview audiences didn't respond to Victoria's life and loves quite the way the studio thought they should." A voiceover was added by the Colonel (Stewart Granger's character) to explain "over and over again" the reasons for Victoria's "passionate" behaviour. Despite all of this, Ava's close relationship with director Cukor didn't change. Cukor is credited with saying "the nicest thing that's ever been said about me. 'Ava,' he told an interviewer, 'is a gentleman.' A gentleman. I like that."