JoCo Agribusiness in the News
Learn about the latest happenings around Johnston County as it relates to agribusiness.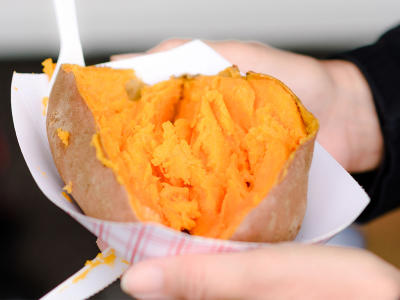 Commission Launches Program Promoting the Sweet Potato
Apr. 10—BENSON — As North Carolina sweet potato growing season begins, the North Carolina Sweet Potato Commission is celebrating its 60th anniversary.
Founded in 1961, the NCSPC is one of North Carolina's oldest agricultural commodity groups and serves as a go-to resource for all things sweet potatoes.  Read Full Article.
As counties grow, some try to slow density to catch up.
Michelle Pace Davis' farm encapsulates the changes Johnston County has faced in recent years. Until a few years ago, her family grew tobacco and row crops on about 250 acres, all while renting out still more land. Now, she focuses on pick-your-own produce on about half as much land, along with some livestock for meat sales. Her farm is best known these days for its strawberry fields, where families come to pick all the berries they want. Read the full article - HERE.
Stephenson's Barbecue

If a hog isn't pit-cooked, it isn't barbecue. That's Andy Stephenson's belief. He says his father wouldn't have had it any other way. Enjoy this article that appeared in Our State Magazine - CLICK HERE.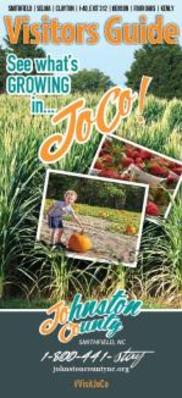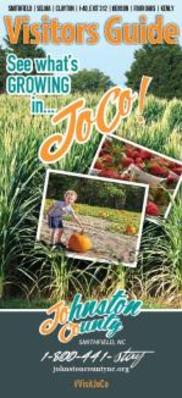 Get your free Visitors Guide today to learn about Johnston County and all it has to offer!
Get the Guide

Sign up for our Event Newsletter