Join Us and Support our Campaigns
We want you, your farm, your business, or your family to join our efforts to market and educate the community on the importance of the agriculture industry in Johnston County. Your sponsorship could start for as little as $50 for farms, and each level comes with several member benefits and funds will contribute to a variety of marketing and educational campaigns. The levels of support are outlined in the following flyer which you can download the flyer here, or simply email us directly to discuss your options.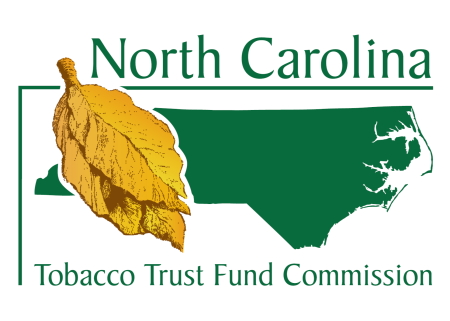 The JoCo Grows Agriculture committee has been awarded a NC Tobacco Trust Fund Commission grant entitled, Consumers and Farmers: Bridging the Gap, 3-year campaign which will continue the committee's outreach and education efforts, and will launch new campaigns to executive the marketing plan established in 2019.
We will continue to seek grants and local support to educate and share how important agriculture is to the local economy.
Stay in touch with the committee, learn more from our farmers, and get information on local events by following us on Facebook, Instagram, and Twitter.
Why is agriculture important?

Agriculture is the art and science of cultivating the soil, growing crops and raising livestock.
For more than 200 years, agriculture in Johnston County has been associated with the production of basic food crops. Agriculture and farming is a key component of economic development and many more occupations allied to farming are recognized as a part of agriculture. At present, agriculture besides farming includes forestry, fruit cultivation, dairy, poultry, swine, cattle, mushrooms, herbs, beekeeping, nursery, as well as, marketing, processing, and distribution of agricultural products are all accepted as a part of modern agriculture. Tourism is also now a segment of agriculture as more and more farms are part of the "farm to table" movement for area restaurants, and farmers are opening up their operations to welcome visitors and host special events.
Agriculture plays a crucial role in the life of an economy. It is the backbone of our economic system. Agriculture not only provides food and raw materials but also is responsible for employment opportunities to a very large proportion of our population in North Carolina.
Fun Puzzles for the Family
As we all may be looking for some fun activities to occupy the kids these days, click and download two puzzles with some ag-related themes! Word Search Puzzle and Crossword Puzzle. We also have created a coloring book that includes these puzzles as well as pictures to color of fun JoCo attractions, animals, and more. We hope to see you soon on a farm, the farmer's market or picking some berries! 
5 Fast Facts 
Johnston County
Number of Farms: 1063
$$$ in Cash Crops: $140 million annually
NC Rank in Crop Production: 4th
NC Rank in Ag Income: 8th
The agriculture industry supports nearly 700,000 jobs

North Carolina
More than 80 different crops and commodities are grown in North Carolina
More than 8 million acres of land is used for farming
NC leads the nation in sweet potato, egg and poultry production, and ranks in the top 3 for Christmas trees, pork, trout, and turkeys
NC State generates a $1.6 billion annual impact from research and extension with just four key crops (blueberry, peanut, sweet potato, and tobacco) while supporting over 13,000 related jobs in 97 of the state's 100 counties
NCDA Ag Statistics - LINK
Upcoming Agritourism Events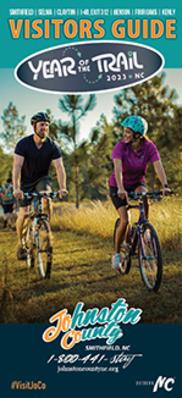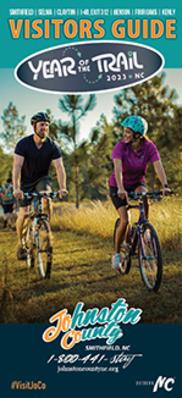 Get your free Visitors Guide today to learn about Johnston County and all it has to offer!
Get the Guide

Sign up for our Event Newsletter