Ava's Story

AVA'S childhood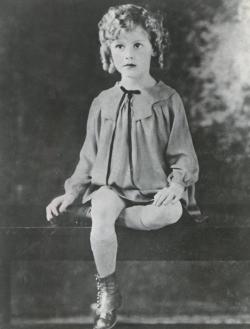 On Christmas Eve 1922, Jonas and Mary Elizabeth "Mollie" Gardner welcomed their seventh child into the world, Ava Lavinia Gardner. The large Gardner family made their home in the rural North Carolina community of Grabtown, seven miles east of Smithfield. They lived in a white, two-story farmhouse surrounded by acres of land they cultivated to grow tobacco and cotton.
Tragedy struck the family in 1925 when their barn and cotton gin burned to the ground. Without the finances to rebuild, the family packed up and moved to the nearby community of Brogden. Jonas and Mollie found lodging and work at the local public school, with him serving as property caretaker and her managing the teacherage facility, a neighboring boarding house for female teachers. 
When impact from the Great Depression eventually forced the state to close the teacherage in December 1934, the family moved once again. They relocated to Newport News, Virginia where they operated a boarding house for shipyard workers.
After years of failing health, Ava's beloved father Jonas passed away in 1938. Mollie and Ava decided to return to North Carolina. They made their new home in the community of Rock Ridge, near Wilson, where Mollie obtained a position managing another teacherage. 
In 1939, Ava earned her diploma from the Rock Ridge School. Although the family income was meager, Mollie insisted that her daughter pursue higher education. After graduation, Ava enrolled at nearby Atlantic Christian College, modern-day Barton College, in a secretarial program.
 
AVA's DISCOVERY
Before starting college, Ava headed up to New York City in the summer of 1939 to spend time with her older sister Beatrice "Bappie" Gardner. Nineteen years Ava's senior, Bappie was headstrong and independent. After her first marriage quickly ended in divorce, she left North Carolina to make a new life for herself. Following a short stint in Virginia, Bappie ultimately settled in the Big Apple where she met and married a professional photographer named Larry Tarr.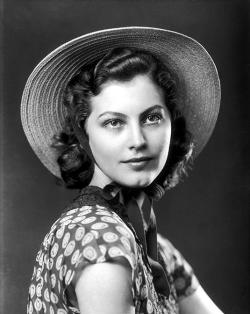 During her 1939 visit, Larry Tarr produced a series of stunning photographs of teenage Ava. He was so pleased with the finished images, that he decided to display one large print in the window of his 5th Avenue studio. In the portrait, Ava looked fresh-faced and youthfully innocent wearing a polka-dotted, lace-trimmed dress and a wide-brimmed straw hat with ribbon.
The striking image of Ava caught the attention of Barney Duhan, an errand boy working in the legal department of Loew's Theatres. Attempting to acquire her phone number for a date, Duhan contacted the Tarr Studios and pretended to be a talent scout for Metro-Goldwyn-Mayer (MGM). Claiming to have connections "straight through to the right people", Tarr's receptionist was savvy and recognized that Duhan's intentions were less than honorable. She promised to pass along the message but refused to give him Ava's phone number.
Hearing about the incident, Larry and Bappie thought it was a great idea to submit Ava's image to MGM. They worked in the studio darkroom all night making prints of her portraits, and the next day, Tarr hand-delivered them to MGM's New York office. A short time later, the Tarr Studios were contacted by a real MGM talent scout. Marvin Schenck's office wanted to set up a screen test for Ava. 
So once again, Ava left North Carolina bound for New York City. Bappie went with her nervous little sister to the MGM offices for her initial interview. When Ava began reading from a sample film script, she quickly realized that Marvin Schenck was unable to understand her thick southern accent. Undeterred, he suggested that she return the next day for a silent screen test, and his gamble paid off. The camera loved Ava from the minute she first stepped in front of it, and her natural beauty lit up the screen. MGM offered Ava a standard seven-year contract for fifty dollars a week. At the age of 18, Ava was heading to Hollywood.
 
AVA IN HOLLYWOOD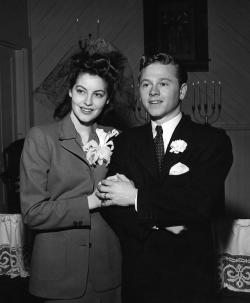 Mollie Gardner didn't want her youngest child going to California unchaperoned, so Bappie offered to go with Ava. In August 1941, the two sisters boarded a train destined for Hollywood.
On the second day in her new hometown, Ava toured the MGM set of the film Babes on Broadway (1941). The movie's male star, Mickey Rooney, was filming a comedic musical number where he dressed up as the popular Brazilian entertainer Carmen Miranda. Struck by Ava's remarkable beauty, he introduced himself while still in costume, and Ava was flattered. One of the biggest stars of the day, Rooney was charismatic and persistent. After playing hard to get for a while, Ava agreed to a date. On January 10, 1942, five months after their first meeting, Ava, 19, and Mickey, 21, were married in a small ceremony. They quickly became the new "it" couple of Tinseltown, being photographed at popular nightclubs and celebrity bashes and even attending President Franklin Roosevelt's star-studded birthday party. Despite the excitement of young love, their marriage only lasted one year. Their divorce was finalized on May 21, 1943, the same day Ava's beloved mother passed away from uterine cancer.
EARLY YEARS 
Ava spent the first five years of her studio contract playing small, often uncredited roles. 
After more than 20 films, her career finally started to take off. In 1946, MGM loaned her out to Universal Studios for an adaptation of Ernest Hemingway's short story The Killers. With a screenplay cowritten by John Huston and a cast including Burt Lancaster in his film debut, Ava was cast as the femme fatale Kitty Collins. The Killers was a huge hit with critics and audiences alike. The movie launched its stars into the Hollywood A-list and, over time, has earned status as a quintessential film noir.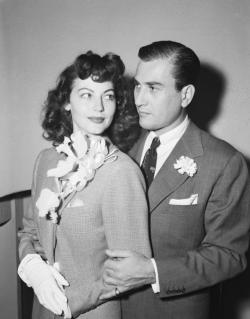 As Ava was on the brink of career success, she was also in the middle of her second great romance. In late 1944, Ava was introduced to Artie Shaw by a mutual friend, actress Frances Heflin. Having just returned from World War II, Shaw was one of the most popular musicians, composers, and bandleaders of the day. He was handsome, incredibly intelligent, and endlessly charming, and Ava fell for him almost instantly. After dating for several months Ava moved in with Artie, and on October 17, 1945 the two were married in a small ceremony at their Beverly Hills home. Ava was 22 and Artie was 35. It was his fifth marriage and her second. Despite a longer courtship and living together first, their relationship soured once they were married, and the couple divorced on October 25, 1946.
Ava didn't have long to grieve the end of her second marriage because her star was on the rise. Following the surprising success of The Killers and another studio loan out, a film noir from United Artists called Whistle Stop (1946), Ava became a hot property. MGM studio head Louis B. Mayer wasted no time casting Ava opposite the King of Hollywood Clark Gable in The Hucksters (1947). Other studios and directors were taking notice as well, and, by the end of the 1940s, Ava was securing roles in many high-profile projects like The Great Sinner (1949), her first on-screen pairing with frequent costar Gregory Peck.
 
AVA'S RISE TO STARDOM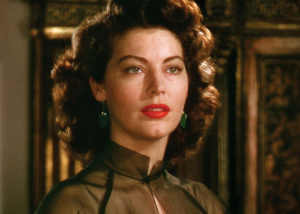 At the beginning of her second decade in Hollywood, Ava was poised for some of her most celebrated film roles. In 1951 alone, she starred in the period melodrama My Forbidden Past, the romantic fantasy Pandora and the Flying Dutchman, and the lavish Technicolor musical Show Boat. Following that banner year, Ava re-teamed with Clark Gable for two films, the western Lone Star (1952) and the adventurous drama Mogambo (1953), a remake of Gable's 1932 film Red Dust.
In the latter film, Ava received a Best Actress Oscar nomination for her role as Eloise "Honey Bear" Kelly. As the decade progressed, Ava starred in two more Ernest Hemingway adaptations, The Snows of Kilimanjaro (1952) and The Sun Also Rises (1957). She also delivered one of her most memorable performances as doomed actress Maria Vargas in the Joseph L. Mankiewicz production of The Barefoot Contessa (1954).
 
AVA AND FRANK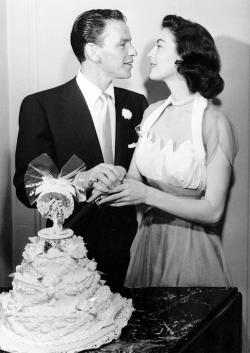 As Ava was achieving her greatest successes on screen, she was also living out her greatest personal romance. Ava first met singer and actor Frank Sinatra while she was still married to her first husband Mickey Rooney. Years later, in 1949, the two would meet again at a party and begin a legendary love story that would ultimately last the rest of their lives, even if the marriage itself didn't. Shortly after Frank's divorce from his wife Nancy became finalized, he and Ava married in small ceremony on November 7, 1951. Ava was 28 and Frank was 35. Their passionate and turbulent relationship including their secretive courtship, public disputes, and epic reconciliations made them tabloid fodder for the duration of their marriage. Unable to survive the pressures of their careers and their mutual jealousy of each other, they realized they could no longer be a married couple. Their divorce was finalized on July 5, 1957. Despite reconciling several times afterwards, they were never able to make it work out for long. 
After her marriage with Frank Sinatra ended, Ava started to reevaluate her career and be more selective with her film projects. She largely transitioned to more character roles and found opportunities to work with the period's most influential directors. Films like On the Beach (1959) directed by Stanley Kramer, and Seven Days in May (1964) directed by John Frankenheimer gave her challenging parts and brought her international critical acclaim. In 1964, Ava costarred with Richard Burton and Deborah Kerr in director John Huston's adaptation of Tennessee Williams' The Night of the Iguana. For her earthy performance as innkeeper Maxine Faulk, Ava received a Golden Globe nomination and top prize as the San Sebastián International Film Festival.

AVA'S LATER CAREER
The 1970s and 1980s saw Ava make more shifts in her career, finding opportunities to work in genre pictures and television. Ava starred in a string of disaster and horror films like Earthquake (1974), The Cassandra Crossing (1976), and The Sentinel (1977). In her last decade, Ava performed in one season of the popular CBS primetime soap opera Knots Landing and several television mini-series.
 
AVA IN EUROPE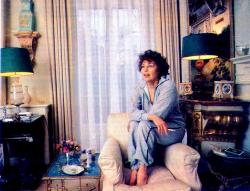 Ava first visited Europe when she starred as Pandora Reynolds in Pandora and the Flying Dutchman (1951), and the experience forever changed her life.
At age 33, Ava wanted to escape the constant glare and scrutiny of the entertainment press. She left her life in Hollywood and permanently moved to Madrid, Spain. For more than 10 years, she fully embraced the city's vibrant culture of Flamenco dancing and bullfights. Then, in 1968, Ava was ready to shift to a quieter life, which she found by moving to London, England. She would stay in her adored Ennismore Square apartment for the rest of her life. 
During her years abroad, Ava returned to America often for her career commitments and to visit her family in North Carolina. Ava's last public appearance in her home state was in 1978 at the Rock Ridge School reunion, and her last visit to Smithfield was in May 1985. 
In the late 1980s, Ava's health began to decline. She suffered a stroke in 1986, and passed away from pneumonia on January 25, 1990. She made a final return trip home to be buried in the Gardner Family plot at Smithfield's Sunset Memorial Park cemetery, less than one mile from the Ava Gardner Museum.