Places to Eat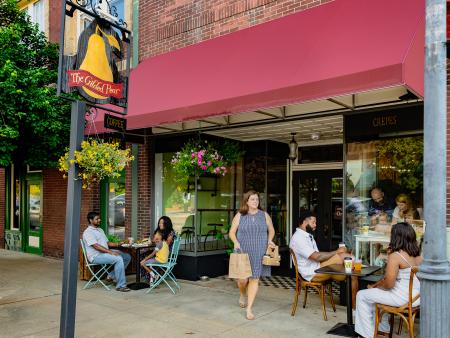 You will find several options for full service dining, as well as, fast food, sweet treats, red hot dogs and more in Smithfield. Also discover chef-driven dining for lunch and dinner at SoDoSoPa or Simple Twist, or a great slice of pizza at Sami's in Downtown Smithfield. New to downtown is The Gilded Pear Brew House and definitely a must-experience restaurant.
Smithfield - the place on I-95 to shop, dine, and explore.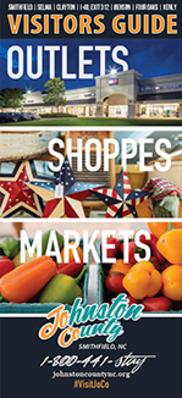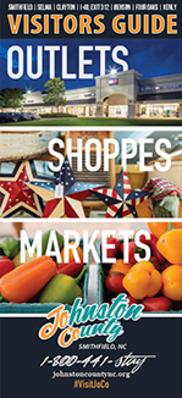 Get your free Visitors Guide today to learn about Johnston County and all it has to offer!
Get the Guide

Sign up for our Event Newsletter