Events and Festivals in JoCo
Johnston County's rich agricultural history is very evident in many of the area's festivals like Benson Mule Days, Smithfield Ham and Yam Festival, and Clayton Harvest Festival.  What began as celebrations of farm life or a country ham curing challenge with Smithfield, Virginia, has grown into established festivals that include music, art, crafts, and tons of great food. 
New festivals to the county include tributes to music and art like Mondo Roots and The Shindig both in Clayton, a community dedicated to the arts.  The Clayton Center hosts music acts, comedy and plays year-round as well. Our local breweries and wineries are always hosting special events as well.
All this and much more are found on our calendar, so check it often for special events!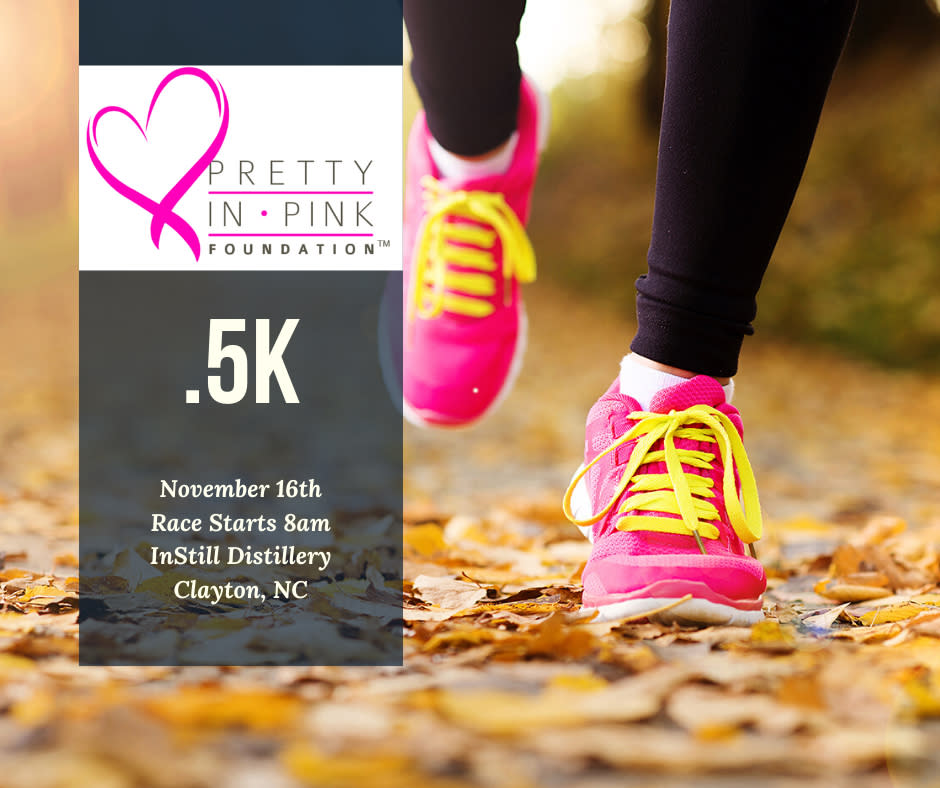 Yes, you read that correctly, the Pretty in Pink Foundation with partners InStill Distillery and Deep River Brewing in Clayton are hosting the 1st Annual .5K fundraiser, on November 16th, starting at 8am!

From couch to finish line, you'll be cheered on! Stop at the .25K point for coffee and donuts to fuel up! Finish at Deep River Brewing Company for the awards ceremony!

$35 Registration fee includes a t-shirt and there are additional opportunities to sponsor this event, sign up today on point5kfundraiser.com

Pretty In Pink Foundation is a 501 (c) (3) nonprofit organization which serves North Carolinians diagnosed with breast cancer who are under-insured or uninsured. When breast cancer is present and medical insurance is not enough, care can be delayed or simply not received because of cost barriers. Once diagnosed with breast cancer, often times individuals are choosing between breast cancer treatment and quality of life needs like shelter and food.

We hope this is just the first annual .5k fundraiser in Johnston County – get in a year of training and be ready for the next .5K event. 

Annual Events