Rooted in History

Our Civil War history is centered around Bentonville Battlefield State Historic Site near Four Oaks; the largest land battle fought in North Carolina and the last major Confederate offensive of the war. In addition to this site, visitors interested in Civil War heritage should consider taking a drive along the Carolina Campaign Driving Tour which has eleven interpretive markers featuring On-Cell radio tours. Listen to historian Mark Bradley share personal stories of soldiers and citizens that endured the battle.
For more of our history, the county offers several heritage museums including the Johnston County Heritage Museum with exhibits on the history of the county and its people, the Benson Museum of Local History which chronicles the life of area farmers and merchants, and the Tobacco Farm Life Museum which pays tribute to the heritage of rural Johnston County and its people with exhibits, educational programs, and special events.
For a touch of Hollywood, the Ava Gardner Museum in Downtown Smithfield houses an impressive collection on the screen legend's life and career. She grew up just seven miles east of Smithfield and is buried in nearby Sunset Memorial Park.
Visit us often for museum tours and events!

Driving Trail Maps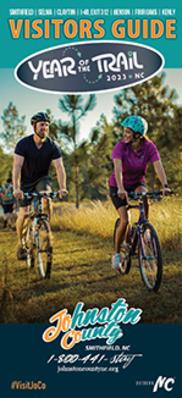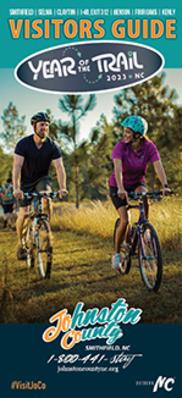 Get your free Visitors Guide today to learn about Johnston County and all it has to offer!
Get the Guide

Sign up for our Event Newsletter