Newcomer's Resources You May Need

GETTING A DRIVER'S LICENSE

If you have a valid out-of-state license and want to continue to drive legally, apply for a NC driver's license within 60 days of establishing permanent residence in the state.

You must pass the vision exam, written test, and road signs tests. Once you pass, you'll receive a Temporary Driving Certificate; your permanent North Carolina driver's license should arrive by mail within 20 days. You may be exempt from the written and road tests if you surrender your valid out-of-state license.

If you don't have a valid out-of-state driver's license, you'll apply for a first-time driver license in North Carolina here.

North Carolina Driving Laws
When you drive along North Carolina roads the law requires you to go the speed limit, wear your seat belt and turn your headlights on at night. But you may not be aware of several other important laws that you must also abide by as you travel across the state. For more safety rules and helpful information while driving in North Carolina visit this NC DOT website!
Driving School
Learn 2 Drive Driving School offers experienced driving instruction for teens and adults of all ages.

LOCAL UTILITIES
Home 800-452-2777, Business 866-582-6345
Start, Stop or Transfer Your Service, 800-752-7504
Benson, 919-894-3553
Clayton, 919-553-1530
Smithfield, 919-934-2116
Selma, 919-965-9841
Johnston County Public Utilities

NEWCOMERS WELCOME SERVICES
New Neighbor Welcome Service, our welcome visits help newcomers select trusted local businesses, engage in civic groups, and create their "to do" list places and areas to visit.

REGISTER TO VOTE
The State Board of Elections issues the standard Voter Registration application. You can download a copy from the links below, complete the form and mail it to the Johnston County Board of Elections, PO Box 1172, Smithfield, NC  27577: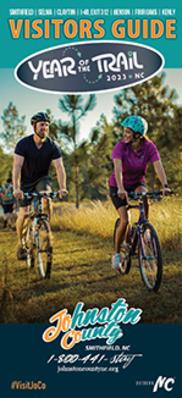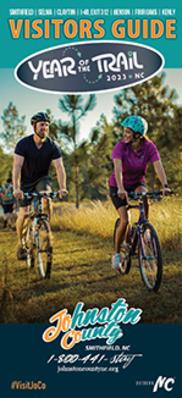 Get your free Visitors Guide today to learn about Johnston County and all it has to offer!
Get the Guide

Sign up for our Event Newsletter