A Culinary Trip in JoCo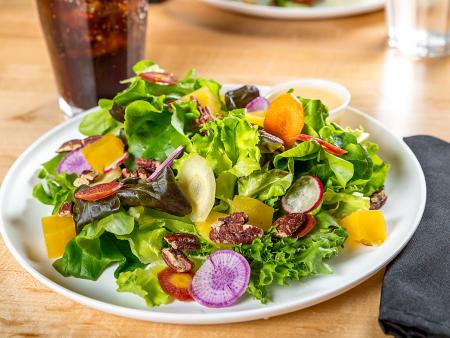 Local farms and local foods are a perfect reason to explore the countryside of Johnston County, NC. Don't overlook a gas station grill or a country store selling local hot dogs! Follow some of our favorites or take off on your own...share your photos with us on Instagram, please use #VisitJoCo.
Suggested Itinerary:
9am          Atkinson's Milling Co.
Stop by the office at this working mill (since 1757) and purchase some local products. After your culinary day trip to JoCo, you may want to try your hand at making biscuits!
10:30am   Hinnant's Vineyard & Winery
The largest muscadine vineyard in North Carolina offers tastings and many more treats in the gift shop, non-muscadine wines, fruit juices and jams.
12N          Lunch at Simple Twist
A delicious lunch stop that sources from Johnston County farms with a variety of southern favorites!
1:30pm    Smith's Strawberry Farm
Depending on the time of year you may pick fresh strawberries, blueberries, or blackberries for tasting and cooking...or get a pumpkin for carving!
3pm         Broadslab Distillery
You may know the term "farm to table", but Jeremy is a "dirt to bottle" distillery...growing the corn to putting the label on the bottle, all is done on the Norris Farm near Benson.
5pm         The Redneck BBQ Lab
Finish up your day with a trip to try some competition (and winning!) BBQ by Jerry Stephenson.  The restaurant is located in a BP Gas Station -- but don't let that stop you!  And if it's burnt ends day...you are in for a sweet treat.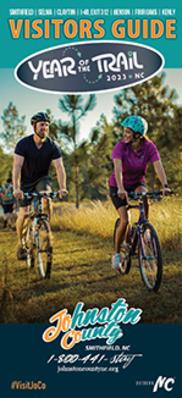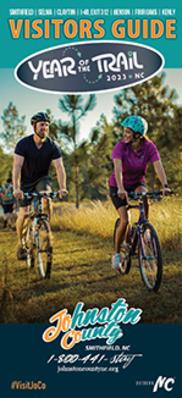 Get your free Visitors Guide today to learn about Johnston County and all it has to offer!
Get the Guide

Sign up for our Event Newsletter