What's for dinner?
Dining out can be fast and convenient if you need it to be while you are driving down the road, or a tasty home-cooked Southern style buffet like Meadow Village Restaurant. Our website has a variety of categories to help you decide...BBQ eastern-style, Red Hot Dogs (What?), Something Sweet and of course, a list of all dining in the county!
If you consider yourself a "foodie" and want to support locally sourced foods from our area farmers -- you will find that in JoCo as well.  Several chef-owned eateries are available in Smithfield like Simple Twist, and Under the Oak giving visitors a true farm-to-fork experience.
Dining Tip! The tea will be sweet so you might want to order it "half and half", that means half sweet and half unsweet!  
 

Dining Options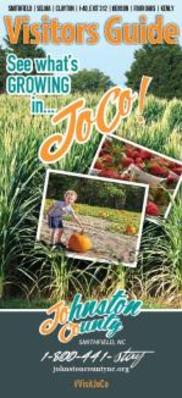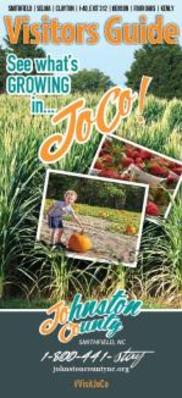 Get your free Visitors Guide today to learn about Johnston County and all it has to offer!
Get the Guide

Sign up for our Event Newsletter