Grapes...Gardner...Great Deals!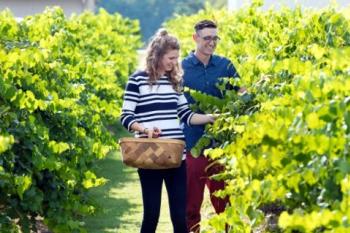 We invite you to come along on a journey of history, family, culture and of course some amazing wine! Choose one of the wineries or breweries (or both) along the Beer, Wine and Shine Trail for this day trip of wineries, outlet shopping, and a touch of Hollywood glamor.
Suggested Itinerary:
9:30am      Ava Gardner Museum
11:00am    Hinnant Family Vineyards & Winery
12N      Lunch at Parkside Cafe
Stop by for some Southern cookin' at very affordable prices where hush puppies are FREE and the waitress might call you "hon".
1pm      Shopping at Carolina Premium Outlets or DeWayne's
If you finish up your shopping or want to extend you stay a little longer, add on a brewery stop at Double Barley Brewing
Click on the Map Points for more information, contact info, and directions.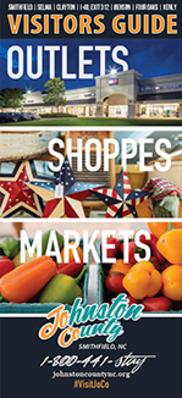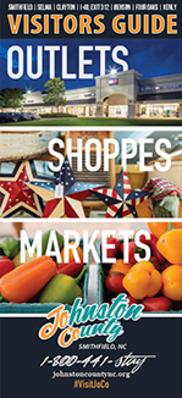 Get your free Visitors Guide today to learn about Johnston County and all it has to offer!
Get the Guide

Sign up for our Event Newsletter