On Farm Fun in JoCo!
Agritourism and farming heritage is truly our strength, as it defines many of the visitor experiences available in the county. Johnston County leads the nation in production of cash crops, including tasty sweet potatoes. Area farmers have expanded their operations to sustain the family farm, offering agritourism activities, on-farm tours, promoting local products with pick-your-own operations, and even becoming wedding venues.
For an educational experience on farming heritage, we offer several area museums to explore.  If you grew up on a farm, many of these exhibits will bring back memories for you like cotton picking, harvesting tobacco, hard-working mules, or riding in wagons.  Tobacco Farm Life Museum has been offering agritourism educational programs, group tours, and special events for over 35 years and continues to enhance the site with the Iredell-Brown restored homestead, farm life exhibits, one-room schoolhouse, weekly heritage demonstrations, and more. For a statewide experience, download the NC Farms App and find the incredible beauty of our state's rural landscapes and farm products.
Take a trip outside the city to one of our area farms…pick strawberries in the Spring and pumpkins in the Fall. It's a fun-filled farm day for the whole family!
Learn more about our farming heritage and visit to experience life on a working farm.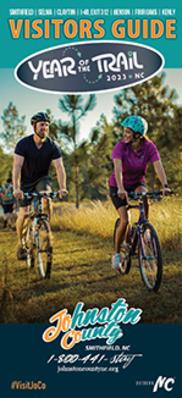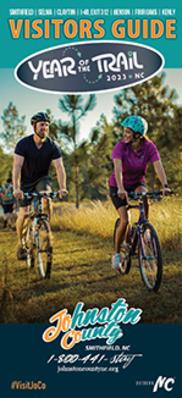 Get your free Visitors Guide today to learn about Johnston County and all it has to offer!
Get the Guide

Sign up for our Event Newsletter