Suggested Media Fam Trips

Getaway from City Life - Media Fam Trip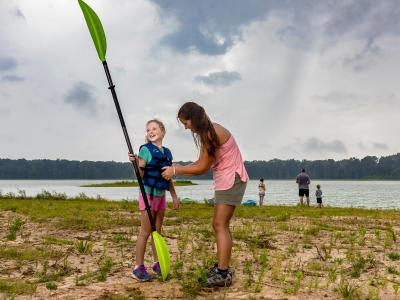 Ready to get away from the busy city life? Escape to Johnston County, NC where you can slow down and get some fresh air outside at our many agritourism sites and outdoor recreation attractions. Or experience our variety of shopping at the Carolina Premium Outlets or antique boutiques. After all that's done relax at one of our many wineries or breweries. Find all this, and more to write about in Johnston County.

Tour Johnston County with history lessons, shopping, music, and Southern food. Get a sense of where we come from and why we are so proud. Take it outside while you learn about our Civil War history and wildlife in Johnston County. Top off the day with great local food and brews made from locally-grown produce.

READ MORE ...

JoCo Beer, Wine & Shine Trail - Media Fam Trip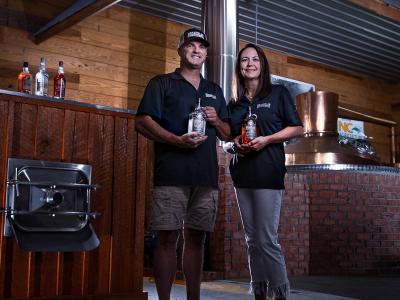 Johnston County has one of the largest number of working farms in North Carolina, and continues to lead the nation in production of cash crops, including sweet potatoes. For several years, area farmers have expanded their operations to sustain the family farm, offering agri-tainment, farm markets, on-farm tours and promoting local products. Our wineries, breweries, and distillery are perfect examples of this. Sip a glass of wine while sitting in a rocking chair overlooking the vineyards and watch the sun set. Try local brews using sweet potatoes or watermelons from nearby farms. See the corn growing that will be used to make a batch of legal moonshine. All this, and more, in Johnston County, North Carolina. Find out all the details at beerwineshinetrail.com and contact our staff for a FAM trip to experience and write about it yourself.

We also have multiple itinerary ideas based on the amount of time you have to explore from just one hour to a full day!

Explore on Your Schdule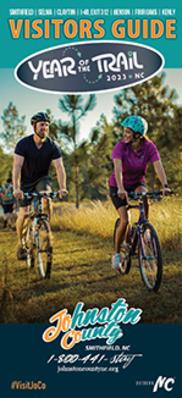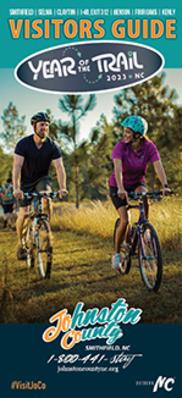 Get your free Visitors Guide today to learn about Johnston County and all it has to offer!
Get the Guide

Sign up for our Event Newsletter