Head Out on a Culinary Adventure
Grab your foodie friends and visit one or more culinary trails around Johnston County, NC, that include barbecue, beer, wine, shine, red hot dogs, and even something for your sweet tooth. We have curated a variety of ideas to enjoy whether you are traveling with your foodie friends or you are looking for some homemade ice cream for the whole family!
One of the best ways to get to know us is by sampling our local cuisine. Enjoy the experiences on our trails -- from Red Hot Dogs to award-winning Barbecue!
Eat...Love...Travel...
JoCo BBQ Trail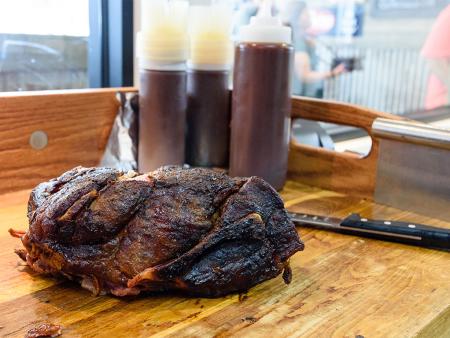 How many BBQ joints does one county need? A lot! When it comes to the science of barbecue, whether you are a backyard BBQ master, or your favorite has been smoking pork for more than 50 years, you will find a lot of opinions on who has the best. We love it all and try to stay out of the debates.
So get out on the JoCo BBQ Trail and make your way around the county!
Beer, Wine, and Shine Trail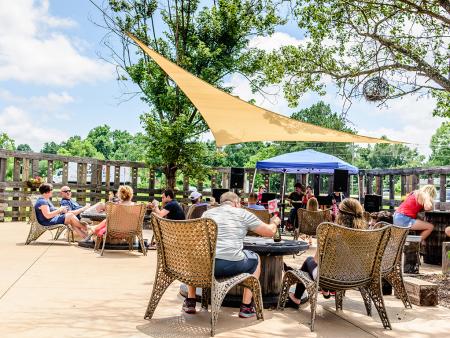 Eight stops await you and your foodie friends on this craft beverage trail. We invite you to come for the weekend and leisurely explore half of the trail on Friday and the other half on Saturday. We offer Sip & Stay hotel packages with custom itineraries to help you plan a visit.
Or pick your favorite spirit and enjoy one of our stops on the BWST to the fullest! If you love wine, our two vineyards are a beautiful stop for porch sitting and enjoying the view of picturesque vineyards. If you love craft beer with unique names and ingredients, plus food trucks and music, try one of our four breweries in the county. Johnston County has a long history with moonshine (it's kinda our heritage!), so a visit to Broadslab Distillery is very educational as well as tasty!
Whatever you choose, be sure to take in the vibe and the local flavor of our craft beverages!
JoCo Sweet Tooth Trail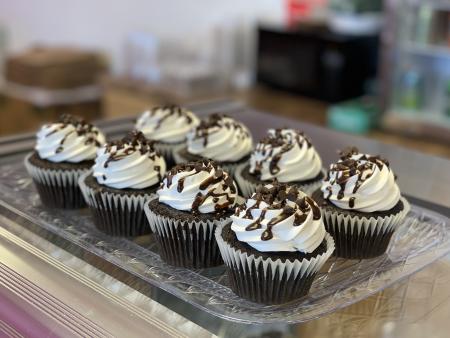 Yum, Yum, Yum...everyone can get excited about a Sweet Tooth Trail. Visitors to the county will find baked goods (many of them in the form of tasty cupcakes), homemade ice cream, and bakeries like Burney's offering up a variety of sweet treats. And for those struggling with gluten issues or looking for a vegan treat, you will find that JP's Pastry in Benson is one of the only 100% gluten-free bakeries in the South.
Head out for some shopping, exploring, hiking, and more around the county...but find one of our sweet treat locations near you to end the day on a sweet note!
Local Red Hot Dog Trail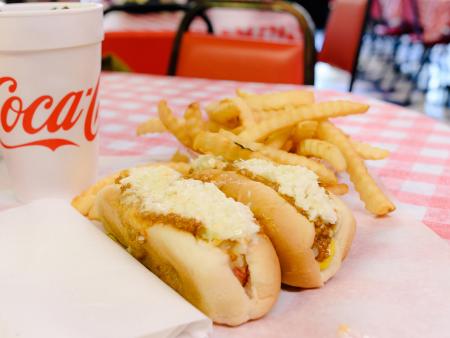 This red hot dog concept may be new to you, but here in JoCo the locals are diehard fans of either Carolina Packers or Steven Sausage locally produced red hot dogs. Visitors to the county will find area restaurants are serving up these local favorites all around...with chili, mustard, and slaw (onions if you love them!).
We encourage you to give them a try! With fries and a drink for a lunch out like a local!
JoCo Cuppa Joe Trail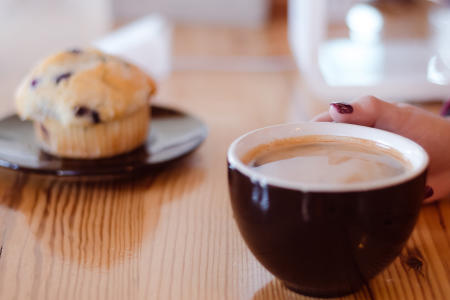 We love a great cup of coffee just as much as the next guy, so much so that we gathered up a list of the coffeehouses in Johnston County and put them on a map. We love the local community atmosphere in our downtown coffee shops, where you can sit with your laptop, get a local pastry or sandwich, and meet someone new (if you like to strike up conversations!)
For something unique only to Johnston County, you can buy locally at the museum or order online, the Ava Gardner Goddess Blend coffee designed to honor our local Hollywood Legend. It's an incredible dark roast coffee you can brew back home -- and remember your visit to Smithfield!
Many of our coffee shops hold events, bring in local music groups, and more. So find your favorite when you are traveling through -- they would love to call you a regular!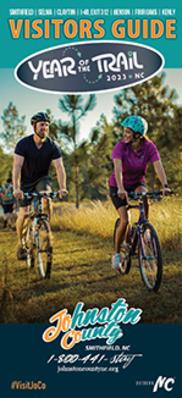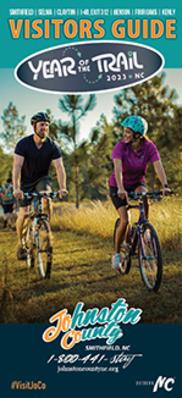 Get your free Visitors Guide today to learn about Johnston County and all it has to offer!
Get the Guide

Sign up for our Event Newsletter