Towns of JoCo
Johnston County is home to eleven towns, listed alphabetically: Archer Lodge, Benson, Clayton, Four Oaks, Kenly, Micro, Pine Level, Princeton, Selma, Smithfield (county seat ca. 1771), and Wilson's Mills.  Our communities have many things in common--a relaxed atmosphere and friendly people whether you are visiting the largest areas of Clayton and county seat Smithfield or strolling the picturesque main streets of Benson and our smallest town of Micro.
From community festivals to sporting events, Johnston County is a kaleidoscope of unique sights, sounds, ideas and experiences complemented by a colorful array of rural and small-town history and culture.  There are pockets of unincorporated areas in the county like south of the Neuse River in the Bentonville Community where visitors will find two of our most sought after attractions, Bentonville Battlefield State Historic Site and Howell Woods Environmental Learning Center.
We wish you fun and great adventures wherever you travel in the county, and encourage you to explore - #Don't Pass us by!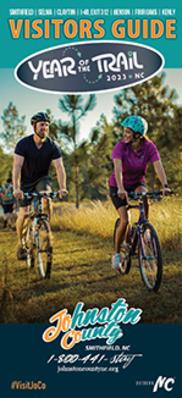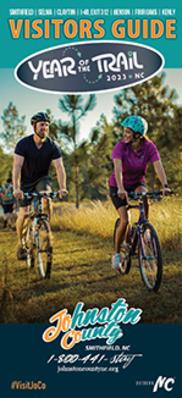 Get your free Visitors Guide today to learn about Johnston County and all it has to offer!
Get the Guide

Sign up for our Event Newsletter