Grants and Funding Programs

Funding Programs for Tourism Development
One of the main ways the JCVB supports product development is through two funding programs: Matching Marketing Grants and Capital Grants. In determining which projects to fund, priority is given to those that protect our unique attributes, generate off-season room nights and/or enhance the visitor experience.
As part of these funding programs, we continually encourage the development of niche markets by communicating with not-for-profit event organizers and arts and culture venues the criteria for them to secure marketing funds to promote their events. We also continue to work with area agencies to guide them in utilizing the programs to bring enhancements to the destination, including assisting them in completing successful funding request applications. And, for each funded program, it is more important than ever for us to monitor agreed-upon criteria for room-night generation in the destination and to ensure any new products we fund are consistent with our destination brand.
The Visitor Bureau budgets $20,000 each year for Matching Marketing Grants for marketing festivals and events, and $100,000 or more is allocated for bricks-and-mortar capital improvement projects for tourism development. The following forms for Johnston County non-profit organizations are available here to apply for funding with guidelines and deadlines for submission.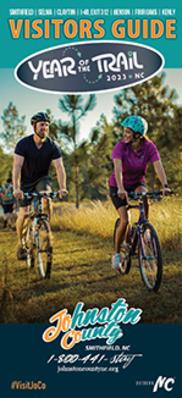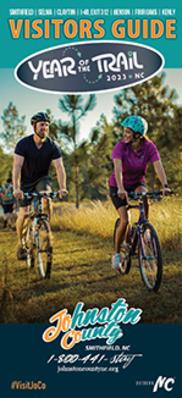 Get your free Visitors Guide today to learn about Johnston County and all it has to offer!
Get the Guide

Sign up for our Event Newsletter