Download A Brochure
We know planning a trip with online resources is the way to go – but having a hard copy printout of your final choices for your on-the-road experience is reassuring. You will find a variety of brochures to download and have at your fingertips while enjoying your journey to our towns or just driving through Johnston County!
We are glad you chose Johnston County, NC for a visit!

Select a Guide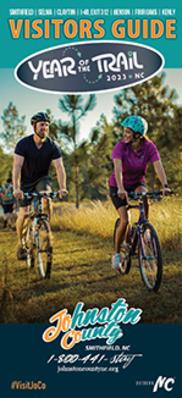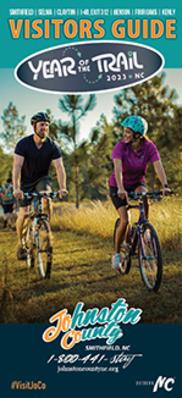 Get your free Visitors Guide today to learn about Johnston County and all it has to offer!
Get the Guide

Sign up for our Event Newsletter