2020-21 Marketing Plan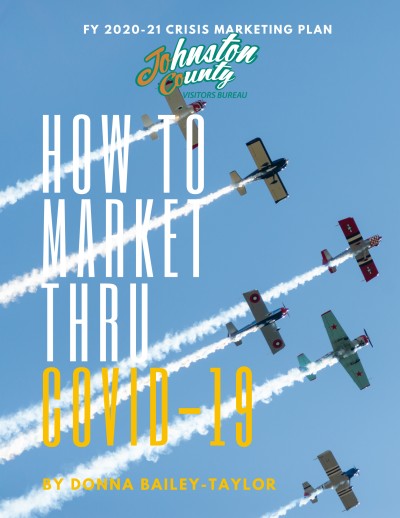 This year's marketing plan and annual budget may be the most difficult one we have ever written, as COVID-19 has devastated the tourism industry in the United States. The industry has entered what experts are calling a "great depression" of tourism. With over 51% of jobs lost in tourism in April, and millions of dollars lost from cancellations, our hotels in Johnston County ran just 25% occupancy. We are seeing some slow return for occupancy in June for our national brand hotels, reaching around 50% which traditionally has been a strong summer month. Forecasts for this fall once looked promising, however, as COVID cases are on the rise around the country, travel sentiment is turning and fewer people are planning trips this fall. 
Our "How to Market Through COVID-19" Marketing Plan has a focus on our strengths which is our location along I-95 and I-40, and our proximity to the Raleigh/Wake County market.  We will pitch our new messages in the 50-150 mile radius to Johnston County with unique landing pages for Weekends are Fun, Savings are BIG, Discover great ART, etc., to attract day trips and short weekend get-a-ways for girlfriends, camping and recreation, and culinary trails like the Beer, Wine, Shine Trail and our BBQ Trail in JoCo.
This year more than ever before, we will remain flexible and make changes to creative, market, or method based on the weekly research webinars provided to us by the VisitNC team.  We will also be seeking additional grants and will apply for any federal PPP grants if Destination Marketing Organizations are allowed.
We welcome the tourism industry's input and support of our mission...please feel free to call and engage with us. We are all in this together!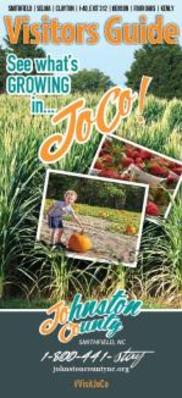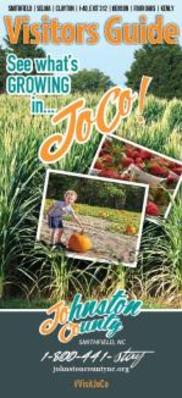 Get your free Visitors Guide today to learn about Johnston County and all it has to offer!
Get the Guide

Sign up for our Event Newsletter