Find Something Unique!
The shared economy is here in Johnston County...discover some of the unique and alternative accommodations for visitors throughout the county. Stay above a local horse barn, on the farm at a distillery, or retreat to a small farm near Clemmons State Forest. This is just a sample in the county and you will find more online with Airbnb or VRBO.
Find the truly unique in Johnston County!
This is a beautiful and unique 2 bedroom apartment located on top of a horse stable! Peaceful setting in the center of a 8oo acre horse property/community. 10-15 miles of walking trails that meander to the Neuse river. Apartment has full kitchen. Surround yourself with horses, goats, and natural beauty!
Located on a small family farm, enjoy 36 peaceful acres with walking trails and beautiful views. Join them for a private farm tour to meet the animals - just be sure to wear your barn gear! Located adjacent to Clemmons State Park and 5 minutes from the Mountains to Sea Trail and the Neuse River. Get away from it all, and still be only minutes from Downtown Clayton and Raleigh.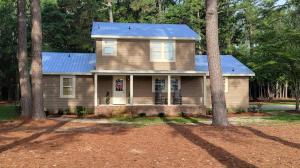 This country-living, completely renovated, 2-story house can sleep up to 12 guests. Downstairs you will find an open space kitchen, living room, 2 bedrooms (1 king & 1 full), and 1.5 bathrooms. Upstairs you will find 2 bedrooms (2 queen beds in each) and 1 full bathroom. All linens are provided. Conveniently located to I-40 and I-95 and adjacent to the property with Broadslab Distillery and The Barn at Broadslab.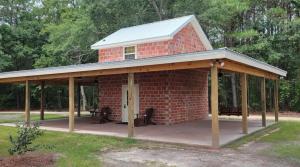 This brick barn was built in the 1930's and was used as a tobacco barn to cure tobacco. This rustic gem is only 512 sq. ft. and has 1 king bedroom, a full bathroom, and a kitchenette. It is located on the property near Broadslab Distillery and The Barn at Broadslab. Baccer Barn is conveniently located near I-40 and I-95.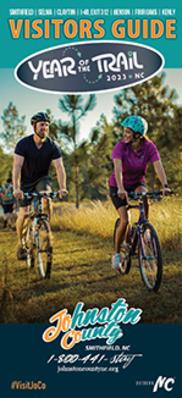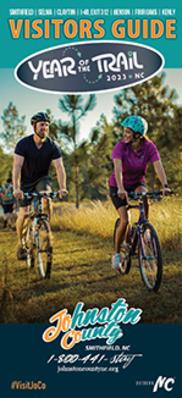 Get your free Visitors Guide today to learn about Johnston County and all it has to offer!
Get the Guide

Sign up for our Event Newsletter